Status:
Ongoing
Start Date:
Oct 2011
Cost:
Between $250 and $600 per teacher year
Professional Development for Teachers
Government does not have the funds to support the professional development of teachers.
Karimu provides opportunities for teachers to obtain diplomas or university degrees by providing scholarships that cover 75% of education cost. The teachers are required to cover the remaining 25%.
This program started in 2011 and has enabled many teachers to obtain advanced degrees. Today, one third of all teachers in Ayalagaya are taking advantage of this program.
Diploma education is a 2-year course that emphasizes teaching methodologies and ethics. Degree corresponds to a university degree in the west and is the highest level of teacher education. Normally, degree holders are trained in order to teach in secondary schools and teacher training colleges. Training should take four years. Teacher training at this level varies in specializations: teachers training as college tutors specializing in teaching methodologies and education psychology and teachers training to teach in secondary schools, learning many academic subjects but relatively fewer teaching methodologies.
The table below shows the number of teachers who received scholarships, which qualification they got and the total cost to Karimu per year.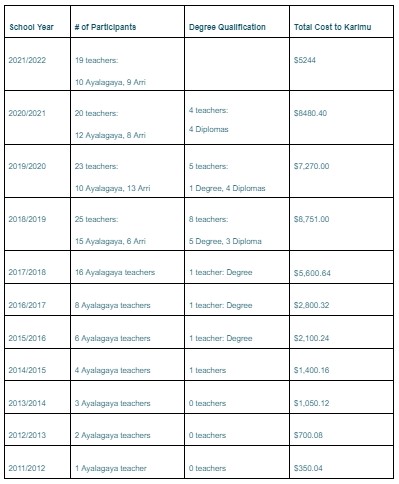 Overall improvement in education as teachers learn better teaching methods

Increased retention of teachers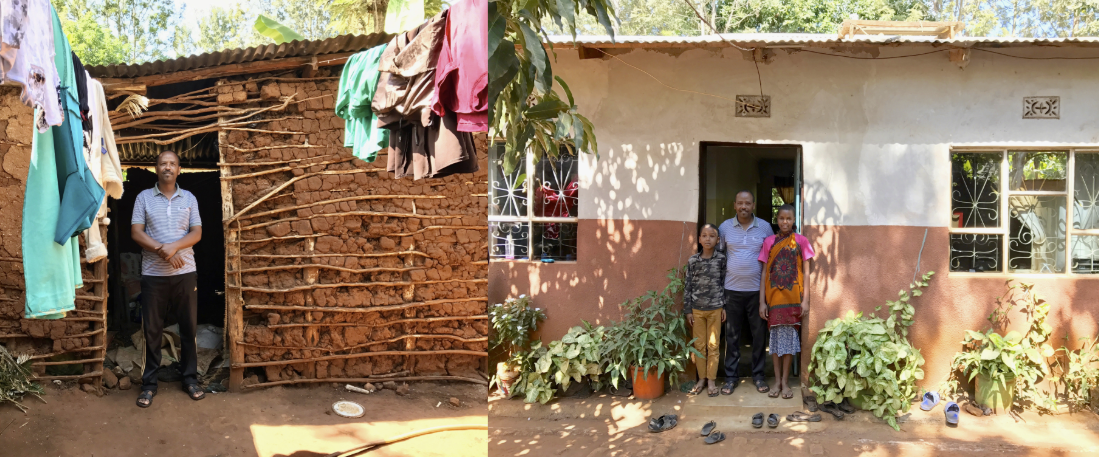 Learn more about Karimu Education Program .