Categories:
Income

Education
Training
Technology
Status:
Recurring
Next Start Date:
Aug 2020
Cost:
$2,500/year
Technology Learning Center
The wisdom contained in all the books in the world can be delivered electronically to remote villages with the acquisition of computer skills.
In July of 2017, Karimu created a technology learning center to provide continuous development in technology for the 100 teachers in the Ayalagaya Ward's six schools. Because access to computers is severely limited in rural Africa, teachers have few opportunities to learn the relevant skills and pass these on to students. Traditional libraries are all but unheard of in rural Africa. The potential exists for electronic delivery to remote villages of all the wisdom contained in all the books in the world, but that potential can only be realized through acquisition of computer skills.
The project started with an informal effort by Karimu volunteers (2017 Cohort):
Donation of four laptops (two by volunteer Vinicius David)

Donations of modems to each teacher by Nelson and Claudia Mattos

Installation of solar panels to supply electricity

Volunteer-taught computer classes covering Internet, Google search, Gmail, Microsoft Word and Excel, and Facebook

Creation of Facebook group to help with IT education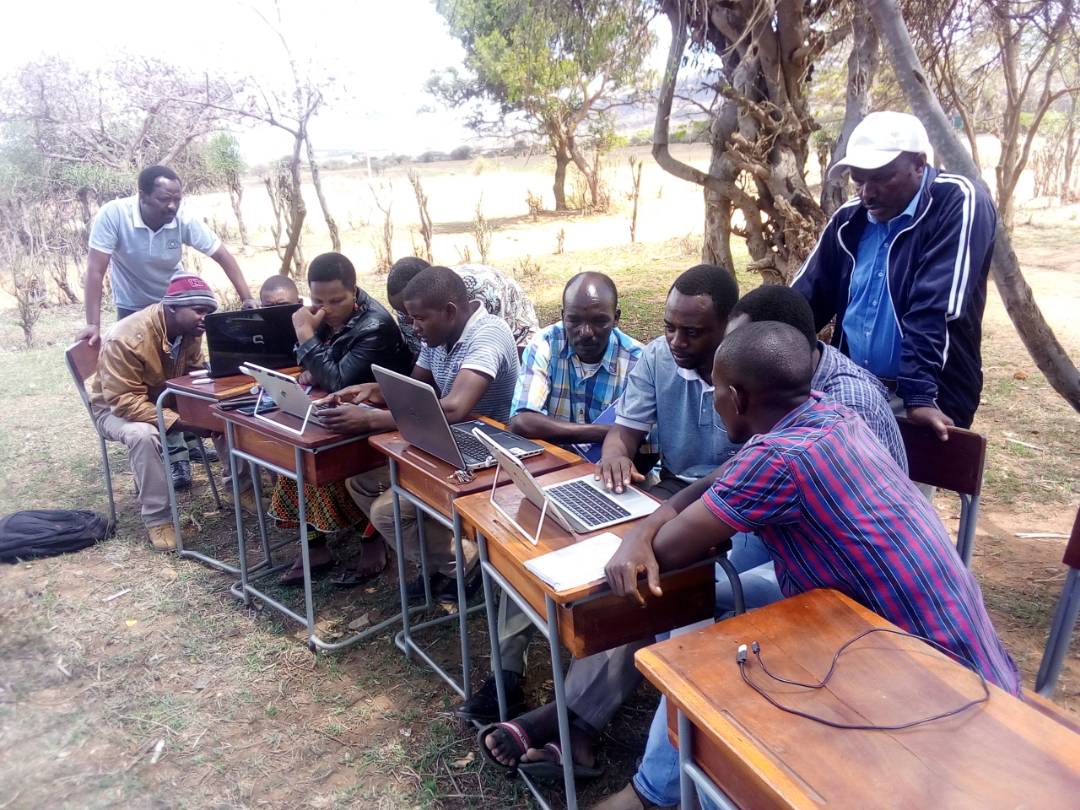 The interest was so significant that we decided to keep the learning center running throughout the year, leveraging Karimu's employees in Tanzania to continue to train the teachers.
We have now evolved the project to provide ongoing classes on basic computer knowledge via video conference. Katéri Anowara, a Canadian teacher with extensive computer knowledge, has been delivering these classes. She is being helped by the dedication of Karimu's employees in Tanzania who spend their Sunday afternoons helping Katéri deliver her classes to the teachers of one Ayalagaya school. The current course on computer basics is given in 17 classes of 3 hours each which are divided in 3 modules:
Module 1: Introduction to computers

Module 2: The internet

Module 3: Communication tools
At the end of each one of the three modules, there is a review and an exam. In order to move to the next module, a student must pass the module test. Students who pass a module receive a certificate. A Karimu BCC certification is also awarded with the successful completion of the course.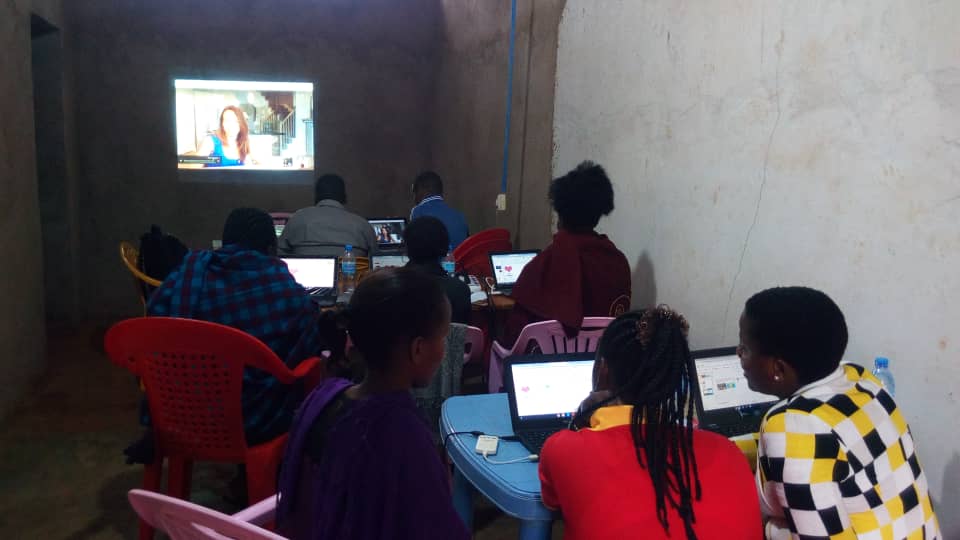 In 2019 all teachers from Haysam Primary Basic completed the Basic Computer Training and passed the training with performances scoring higher than 90%. A computer and a printer were installed at the teachers' office of Haysam Primary School. We expect an increased productivity as they can now use the computer and printer to prepare their lessons.
In 2020, after successful completion of the 6-month course in Computer Basic Knowledge, six teachers from Bacho Primary School and five members of the Dareda Kati Clinic medical staff were awarded with a Karimu BCC certificate. The medical staff will be able to use softwares provided by the government to keep record of the patients attending the clinic.
Benefits:
Helps teachers earn advanced degrees through distance learning

Enables technology to improve teacher performance

Enables teachers to use technology in classrooms to improve student learning
Cost: $2,500 per year approximately as follows
$1000 per school for equipment (laptops, printer, cables, modems, etc.)

$500 for connectivity during classes (modems, sim cards, credit to connect, etc.)

$800 for the operational costs of running the classes (rent of classroom, electricity, teaching material, etc.)

$200 miscellaneous items (printing, copies, etc.)