A model and inspiration within the community
Lanta and Imbori savings groups started operating in 2016 as one group of 60 members, all women. At first the group did not have a trainer, but some of the members who were from Maboresho savings group shared their experience with the group to get them started. They met weekly at Dareda Kati Town and began with a share price of Tsh 2000 (about the equivalent of $1). The share price determines how much an individual can save with a savings group as members buy shares weekly. When the savings group started, each member was allowed to purchase between one and three shares per week. However, they had to pick from the outset how many shares they would purchase and continue for the entire one year cycle. That is, if you purchased one share per week, then you had to purchase one and only one share weekly for the whole cycle. This limited how much you could save with the group as you had to choose a number that you could reliably save weekly.
Most of the members joined the group because they believed the group was promised a government loan through the special gender ward council. However, before they applied for a government loan, members began to receive small loans from the group itself. As the group saved money together (buys shares), they were able to lend what they had saved to their members. The women used their loans to pay school fees for their children and to support their small businesses.
In 2018 they finally tried to register their group with the government in order to be able to apply for a government loan. But they were not allowed to get a registration with sixty members because the government permits groups of only thirty members to enable better group management. So they split their group into two groups, Imbori and Lanta, each with thirty members. Lanta never applied for a government loan because they worried that all members may not be able to repay on time. However, they have continued to meet in Dareda Kati Town weekly and still have thirty members.
Since Lanta started training with Karimu in 2019 many things have changed. During the training program they learned the Village Savings and Loan Association (VSLA) method of running savings groups, plus additional complimentary material such as setting savings goals, borrowing wisely, budgeting, communication skills, and conflict resolution. The VSLA training is accepted world wide as a best practice for savings groups.The VSLA training allows a member to buy from one to five shares flexibly each week, e.g. you can purchase one share one week four shares the next. This helps members to increase their annual savings when they have extra cash. Increasing the maximum weekly purchase to five shares means that members can save more money with the group which also makes more money available for member loans.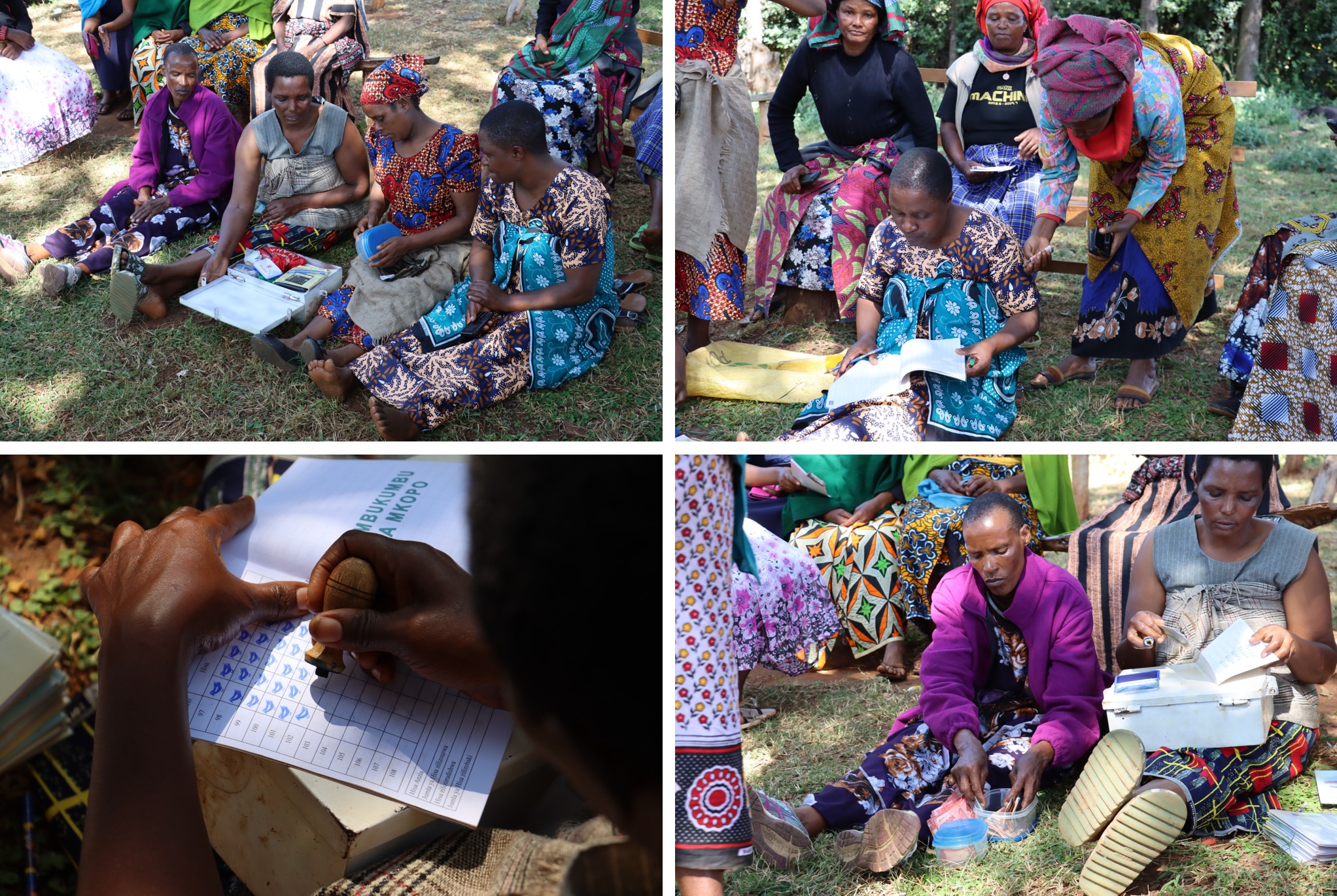 In 2021, the group increased the share price from Tsh 2000 to Tsh 3000 further increasing what they could save. Even with the increase in share price no one failed to purchase at least one share every week for the entire year. In 2022 they increased the share price again to Tsh 4000 and again all members purchased at least one share every week. The repeated increase in share price indicates an ongoing increase in household income for the savings group members.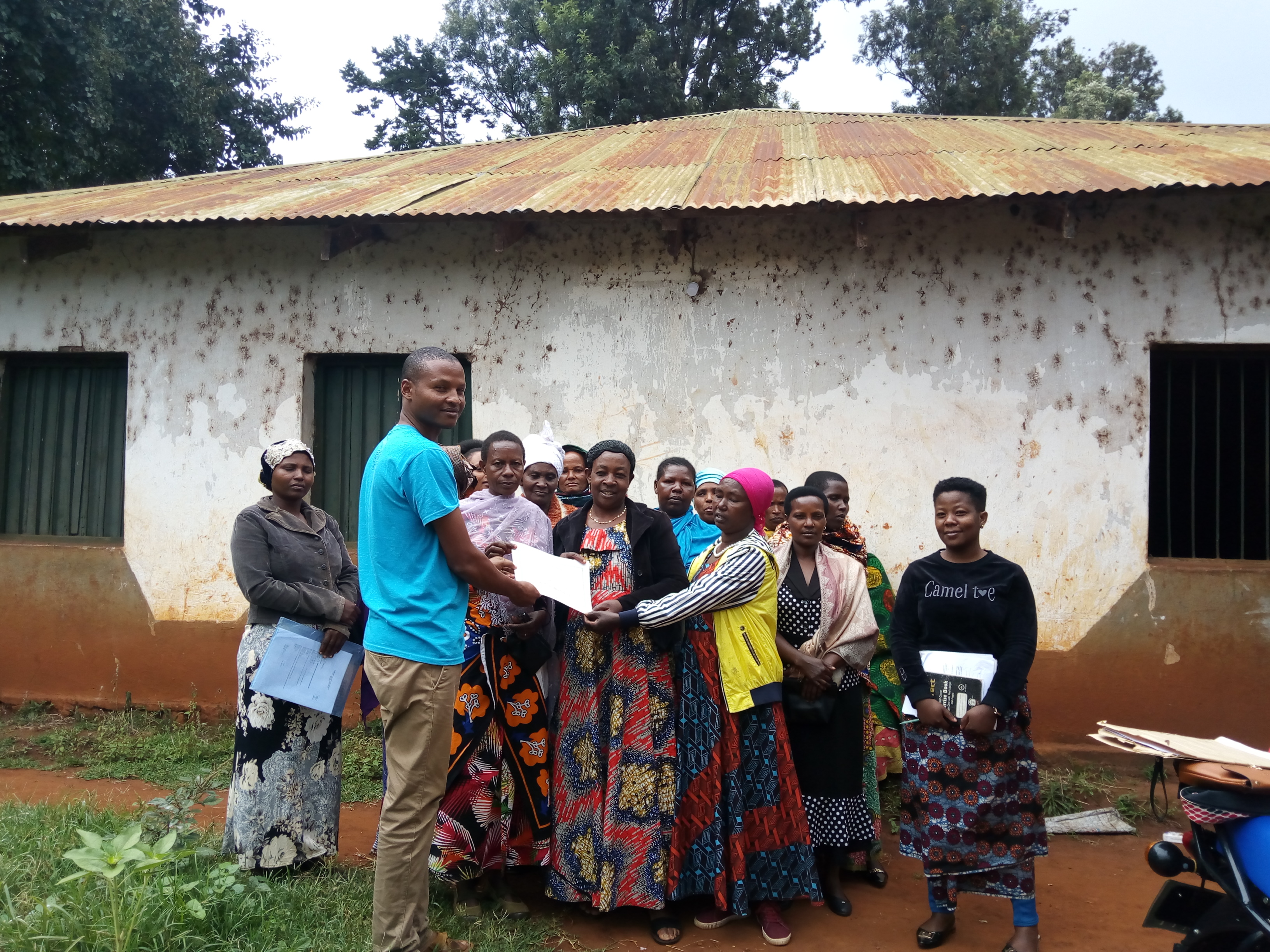 Karimu conducts assessments of savings groups regularly to measure and maintain strong performance. The assessment measures all aspects of the effectiveness and transparency of savings group operations including the leadership of the management committee, accuracy and transparency of money handling and record keeping, knowledge and participation of its group members, etc. When we started the training with Lanta in August 2019 their baseline assessment score was 52%. By the end of their cycle in 2020 their assessment score was 86% and they had saved Tsh 9,810,900 (~$3924). By 2021 they ended their cycle with an assessment score of 94% and Tsh 15,902,000 ($6360) in savings. When they ended their cycle in August 2022, their assessment score was 95% with Tsh 22,033,700 (~$8813) in savings. In just two years from 2020 to 2022 they more than doubled their savings! The increase in savings translates directly to members' ability to access capital through savings group loans. These micro-loans enabled members to keep their children in school, improve their latrines, rent more land for cultivation, increase the number and variety of products like fruit in their shops, and expand their businesses.
Lanta was among the first savings groups to benefit from the Karimu Financial Assistance program. The Karimu training gave them the confidence that they would be able to repay their external loans on time. They have received financial assistance three times and have never missed a payment nor been late on a payment. The financial assistance enabled them to get a large loan so that all members who needed loans could get them when needed, rather than having to wait until funds were available from their own group savings. In agricultural communities, expenses are seasonal - planting, fertilizing, harvesting, school... so most members needed loans at the same time and their own savings were insufficient to meet all the needs.
The Lanta savings group cannot accept new members since it is full, but its members are helping to form other savings groups and mentoring them.
Lanta is a founding member of the Ayalagaya Village Savings and Loan Federation. The federation will become the primary lending source for savings groups in the ward. Once fully operational, Karimu will no longer provide loans to the savings groups directly, but only to the federation. And eventually, the federation will be entirely self-sustaining.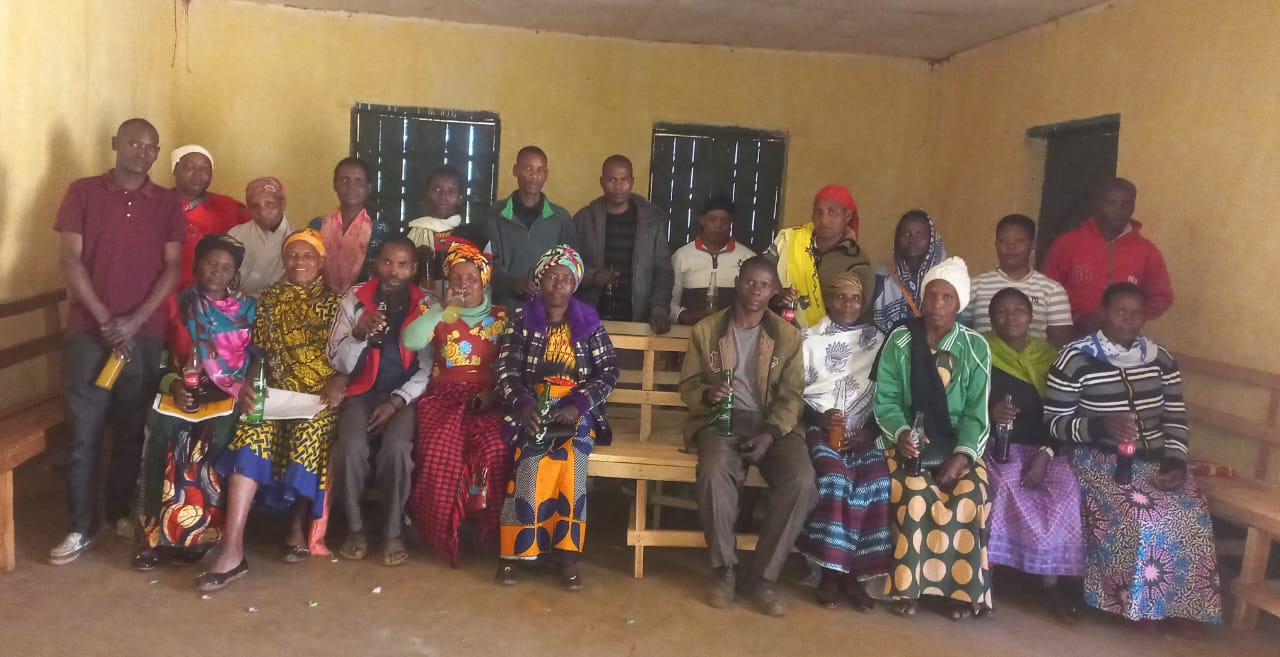 Lanta and its members are leaders in the community and will continue to have a strong influence on the financial services available in Ayalagaya. Karimu celebrates their success with them!