Karimu recognizes that poverty can only be defeated by tackling the three biggest challenges facing the poor
Karimu's Mission is to fight poverty in order to enhance the well-being of rural villages in the developing world. We are committed to keeping an open mind to suggestions for the precise projects that will enhance well-being.
Lack of clean water and inadequate sanitation affect the health of a community while generating other serious problems. Time spent fetching water from muddy rivers—work performed largely by children—is time lost for education. Poor education means fewer opportunities later to earn a decent income. Meager income forces a family into painful choices regarding which child's basic school costs—say, for uniforms—shall be paid. No access to financial services leaves the family without a safety net when an emergency strikes. If a family member gets sick or drought reduces its crop yield, the family may need to sell a portion of its meager assets, sinking them even deeper into poverty.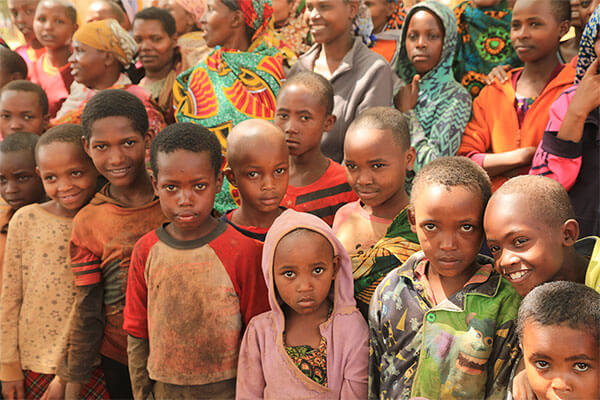 Thus, the problems of the poor are interconnected. This is why Karimu works closely with the local communities to help them combat these three daunting challenges effectively and sustainably.
Income challenges can be overcome by:
Providing better infrastructure, including bridges to enable the flow of products from producers to markets, or irrigation to increase productivity.
Supporting entrepreneurship with seed money for community enterprises.
Investing in child and adult education.
Providing training in and access to technology.
Health and sanitation issues can be addressed by:
Increasing access to clean water
Providing clean toilets and water faucets
Educating around health and hygiene practices
Building and supporting accessible and affordable modern clinics
Implementing programs to encourage pregnant women to seek medical assistance during pregnancy and birth
Improving the overall level of education of all members of the community
The most effective way to provide access to financial services is to help maintain savings groups, which can offer microloans, store funds for emergencies, and encourage savings.