I spent almost 3 weeks in Tanzania in June 2017 with 28 volunteers from Karimu immersed with the villagers of Dareda and it was a life changing experience. Prior to my departure I had the impression — I bet many other people would have too —I was going to land in a poor place and meet several people in desperate need for help and consequently unhappy. Moreover, I would be bringing well-known solutions for their problems based on our bias Western way of seeing the world revolving around us. I was wrong!
Walking on the streets of rural Dareda and seeing people come out of their homes to meet and greet us, with big smiles on their faces, is a memory that will never leave my mind. Kids would also hold our volunteers' hands and go miles and miles together chatting and playing. A simple gesture of love and human connection, which no longer seem to be part of who we are anymore. Mother Teresa once said well "the poverty in the West is a different kind of poverty — it is not only a poverty of loneliness but also of spirituality. There's a hunger for love" — and this is exactly where the villagers I met seem to be years ahead of us in progress and richness.
And oh yes, they do have fun — they dance, sing and laugh. Yet people in Tanzania and Africa can and must be helped. I am simply encouraging us to see their happiness and warmth, which could welcome many others to come and make a difference.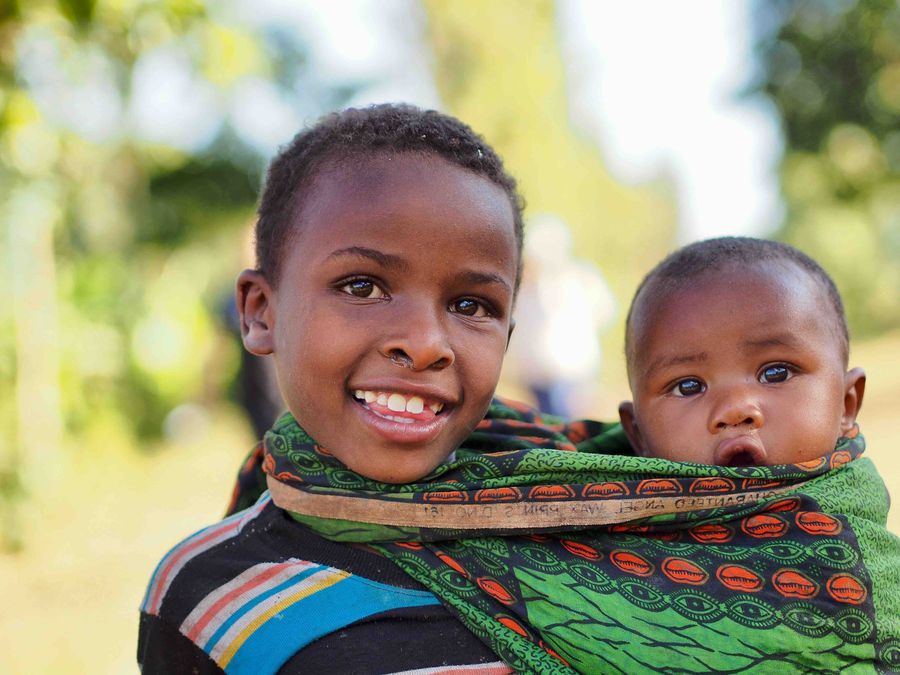 Men and women do not mobilize themselves because they feel sorry about someone, but do because of the emotional connections made throughout a journey — my key learning from Marianne, who is Karimu's president and founder and Nelson, a mentor, role model and a key person responsible for this unique experience we have been through. As volunteers we thought we would get out there to help, but Tanzanians gave us more back in the form of love, care and appreciation. They polished some of our rough edges, opened our minds to a world we did not know could exist. A world where richness is defined by a measure of love and tenderness; not economic power.
Karimu's operating model differs from most NGOs as its donations flow straight to the projects supporting the villagers of Dareda Kati, who are also the ones defining where the priorities are and what is needed the most. Our bias for action can sometimes unintentionally make us destitute listeners and aspire to do things in a continent like Africa that won't be sustainable, or dangerously threat the strong sense of community that reins locally, and so intrinsically define who they are. This is how the symbioses between Karimu and the local villagers has made a difference over a decade. Their collective understanding what success means — progress that preserves the values and roots of the local people — has paid off.
Injecting money and resources like most nonprofits do is the easiest thing for us (Westerners) to do, and it also makes us feel good and rewarded. However, it may create more problems than help and this why Karimu's operating model hits the bullseye when it comes to sustainable development work.
To our new family of Tanzania, thanks for adopting and making us feel part of your clan. Asante Sana. You made us humbler, sharpened our saw and adopted us like no other people did. Your presence in our lives enriched us and showed how rich you are.