Status:
Completed
Completed On:
Nov 2013
Start Date:
Jan 2013
Cost:
$17,000
Construction of Bridge
Rivers overflow and cover primitive bridges during the rainy season.
During the heaviest rains, walking alongside the river to look for a safe crossing sometimes added as much as two hours each way to the travel time of a child trying to get to school, a sick person trying to reach the former dispensary, or a farmer going to town to sell his products. Karimu partnered with Bridging the Gap Africa (http://www.bridgingthegapafrica.org/) to build a walking bridge over the river that bisects the village, ensuring safe crossings during the rainy season.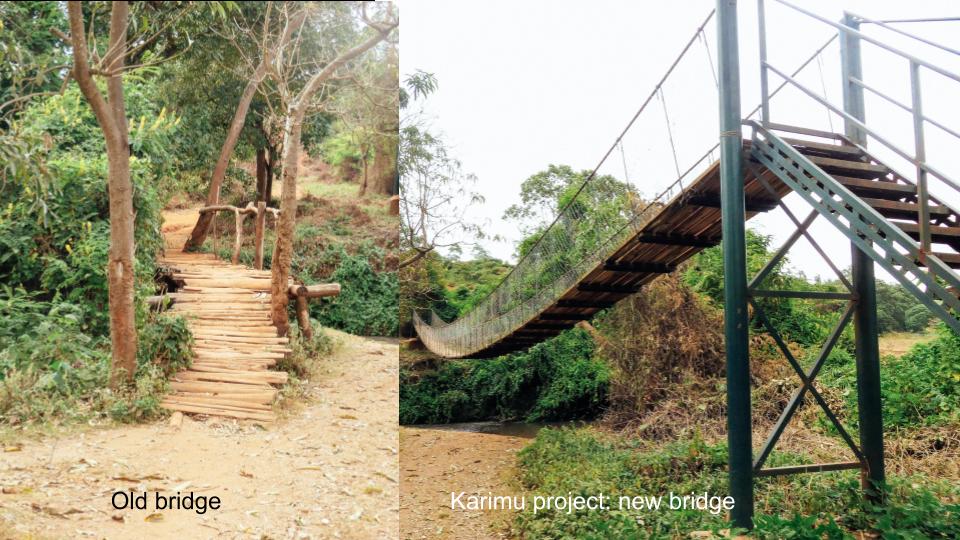 Benefits:
Villagers have access to medical help and food during their rainy season

School attendance by both students and teachers rose because travel became safer and shorter

Farmers can continue to bring their products to town