Status:
Completed
Completed On:
Mar 2022
Start Date:
Aug 2021
Cost:
$72,522.43
Construction of Bathrooms for Students and Staff and Hand Washing Sink at Ufani Primary School
Increased number of students requires new bathroom facilities.
Safe sanitation is essential for health. And health is essential for education. Since 2008, when Karimu funded its inaugural project to construct bathrooms for students and staff at Ufani Primary School, the number of students has more than doubled from 230 to 490. The 13 year old bathrooms used by a much larger student body than originally anticipated need to be upgraded. Additionally, today we can improve the facilities tremendously. Back in 2008, Ufani did not have on-site running water. Today, it does. We can now provide flush squat toilets, urinals for the boys, sit toilets for disabled children, sinks for handwashing, and facilities for girls to manage their periods.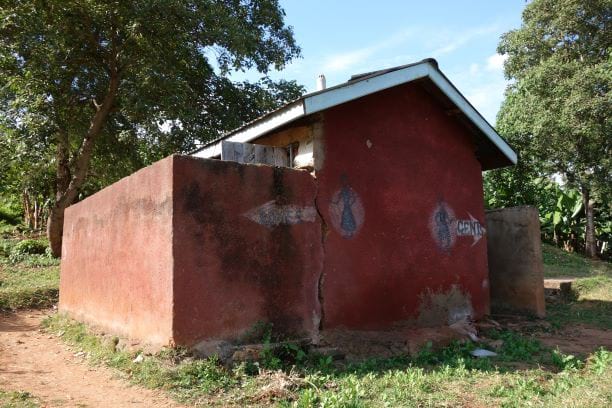 With significant funding from Mary's Mercy Foundation and a handful of individual donors, Karimu and the local communities will have built bathrooms for all Ayalagaya primary and secondary schools! It is fitting that Ufani Primary will represent the completion of Phase 1 of the Education Program - Creating a Healthy School.
Students are taught how to properly use the facilities through classroom instruction annually. Many students do not have proper toilet facilities at home and make due in a hole or in the bush using leaves, stones, or hands for wiping. Part of the agreement to receive bathrooms on campus is that students are taught the use of squat toilets, urinals, sit toilets and handwashing. Plus the walls are painted with murals depicting good hygiene practices.
To assure the sustainability of the project, the school accepts responsibility for the proper operation and maintenance of the toilet facilities. Schools must provide daily cleaning of bathrooms, soap for handwashing, regular training on best hygiene practices, and stocking sufficient menstrual pads for girls at school.
The project encompasses:
Girls bathroom
2 sit toilets with washing hose and water faucet

13 squat toilets with water faucets

4 washing sinks at 2 heights with mirrors

A private room with access to menstrual pads, toilet, and shower

4 laundry sinks at different height levels and an area for drying clothes

1 incinerator

A supply room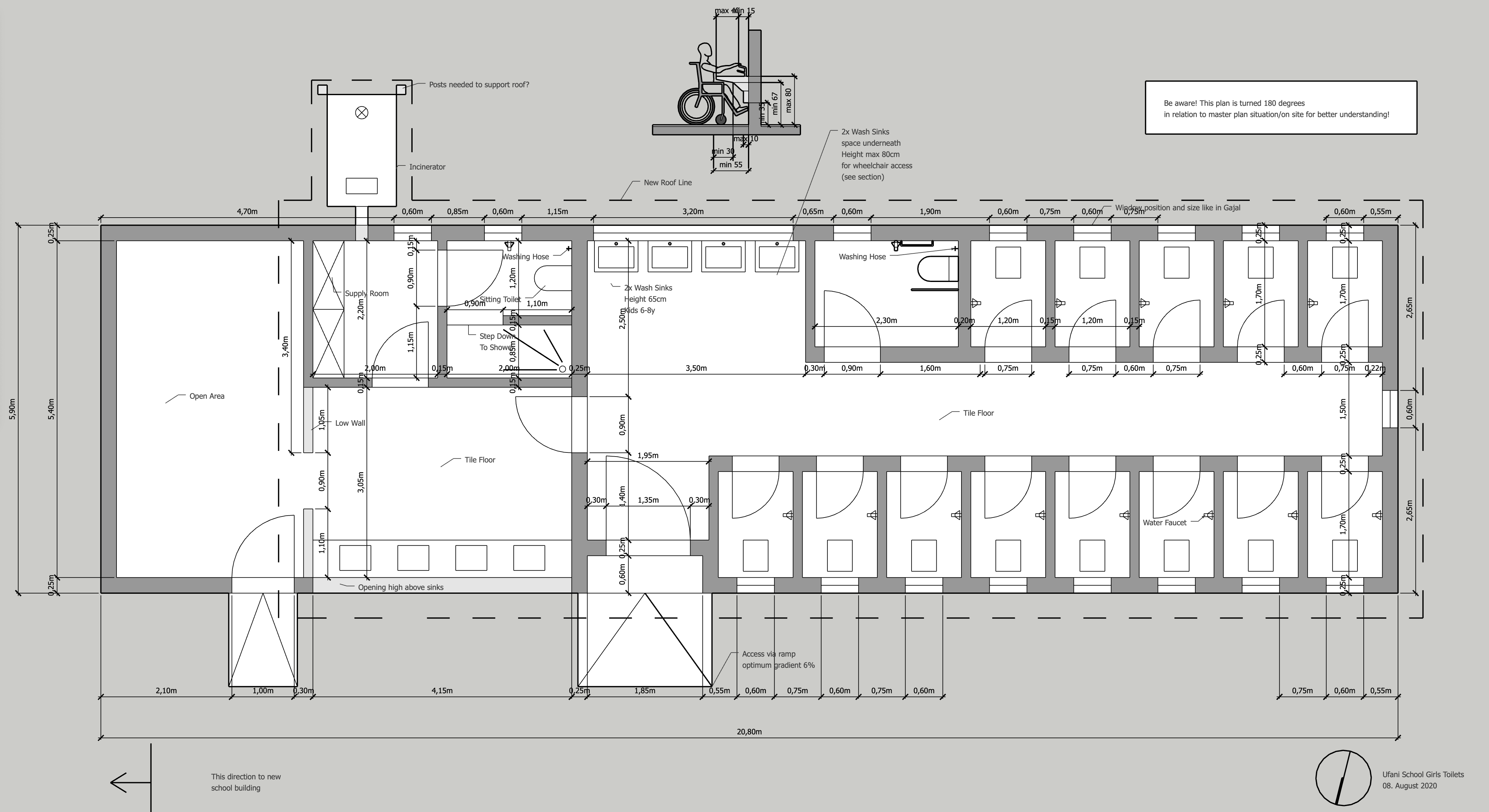 Boys bathroom
1 sit toilet with washing hose and water faucet

9 squat toilets with water faucets

10 urinals at 3 different heights

4 washing sinks at 2 heights with mirrors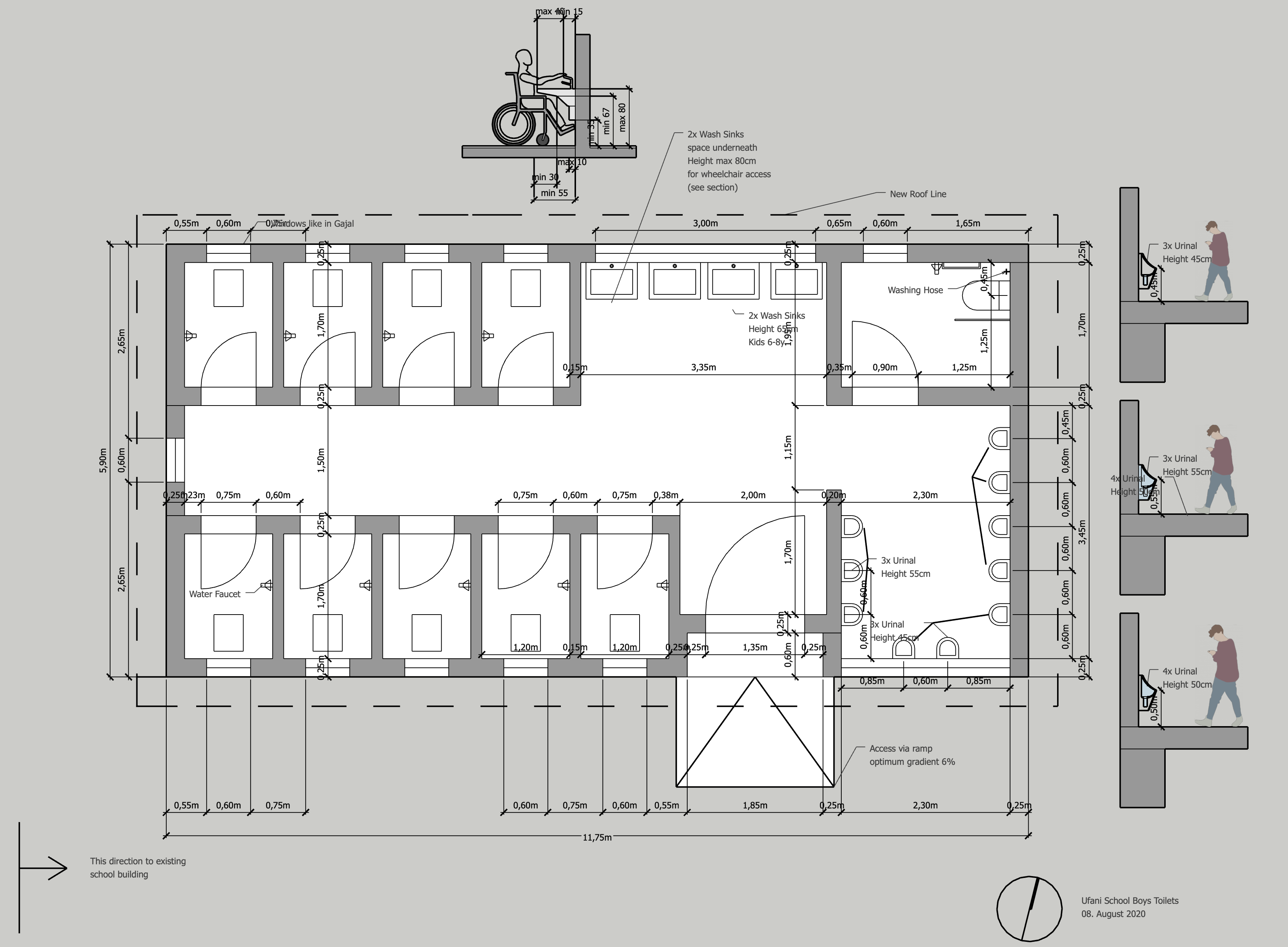 Female teachers bathrooms
2 squat toilets with water faucets

1 washing sink with mirror
Male teachers bathrooms
1 squat toilet with water faucet

2 urinals

1 washing sink with mirror
Septic system
A common septic tank for all bathroom facilities to keep the environment clean
Here are pictures of the completed project.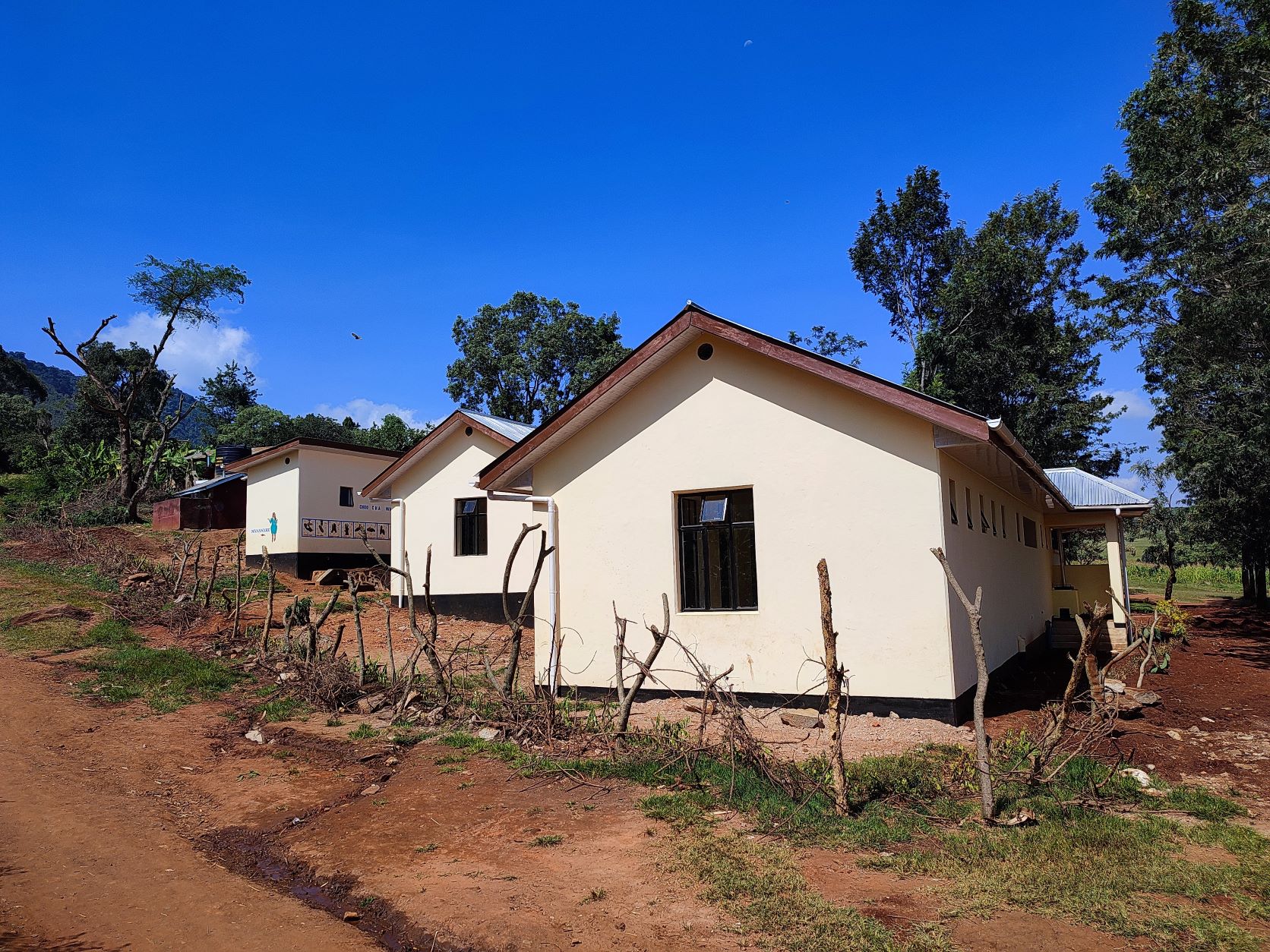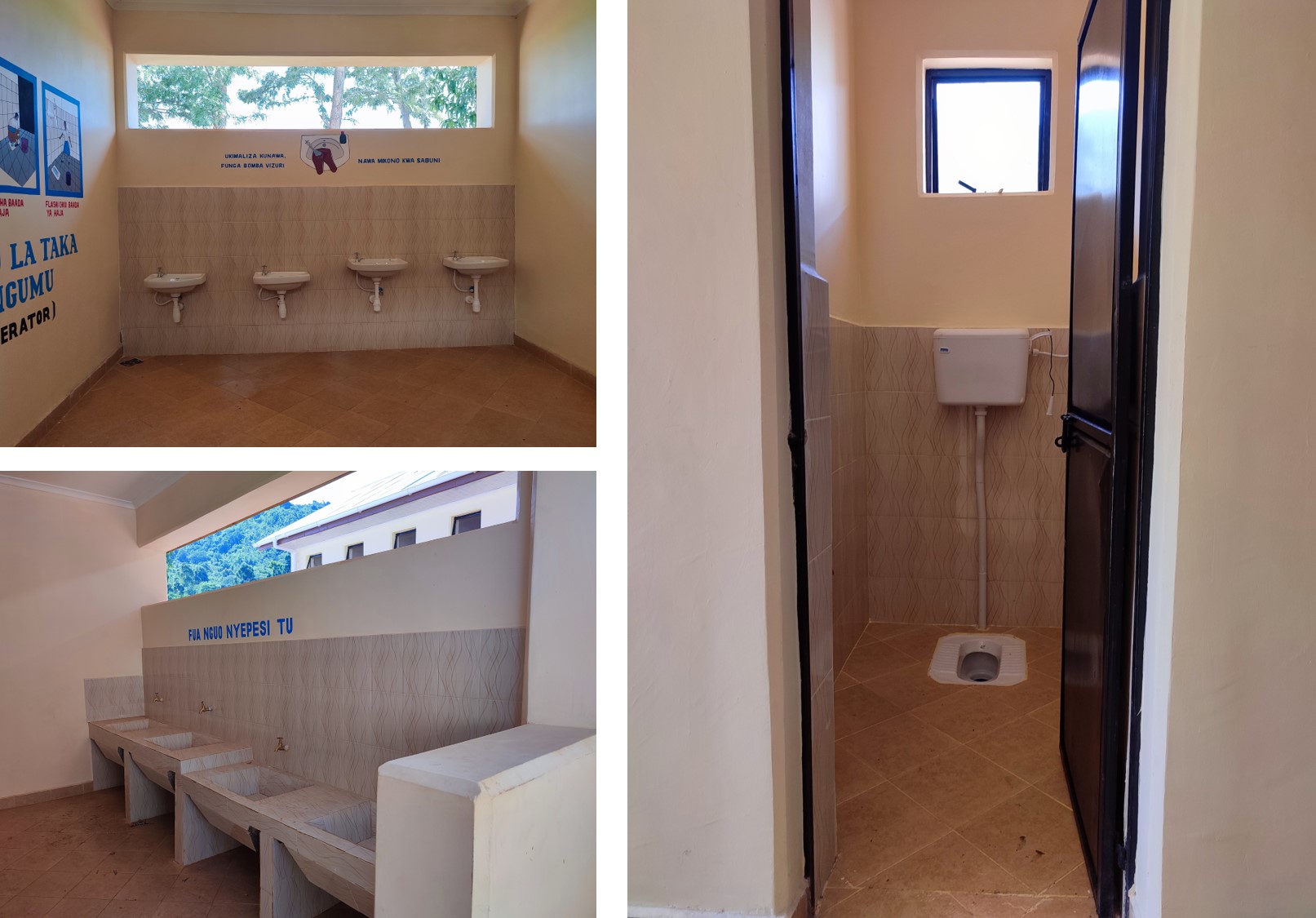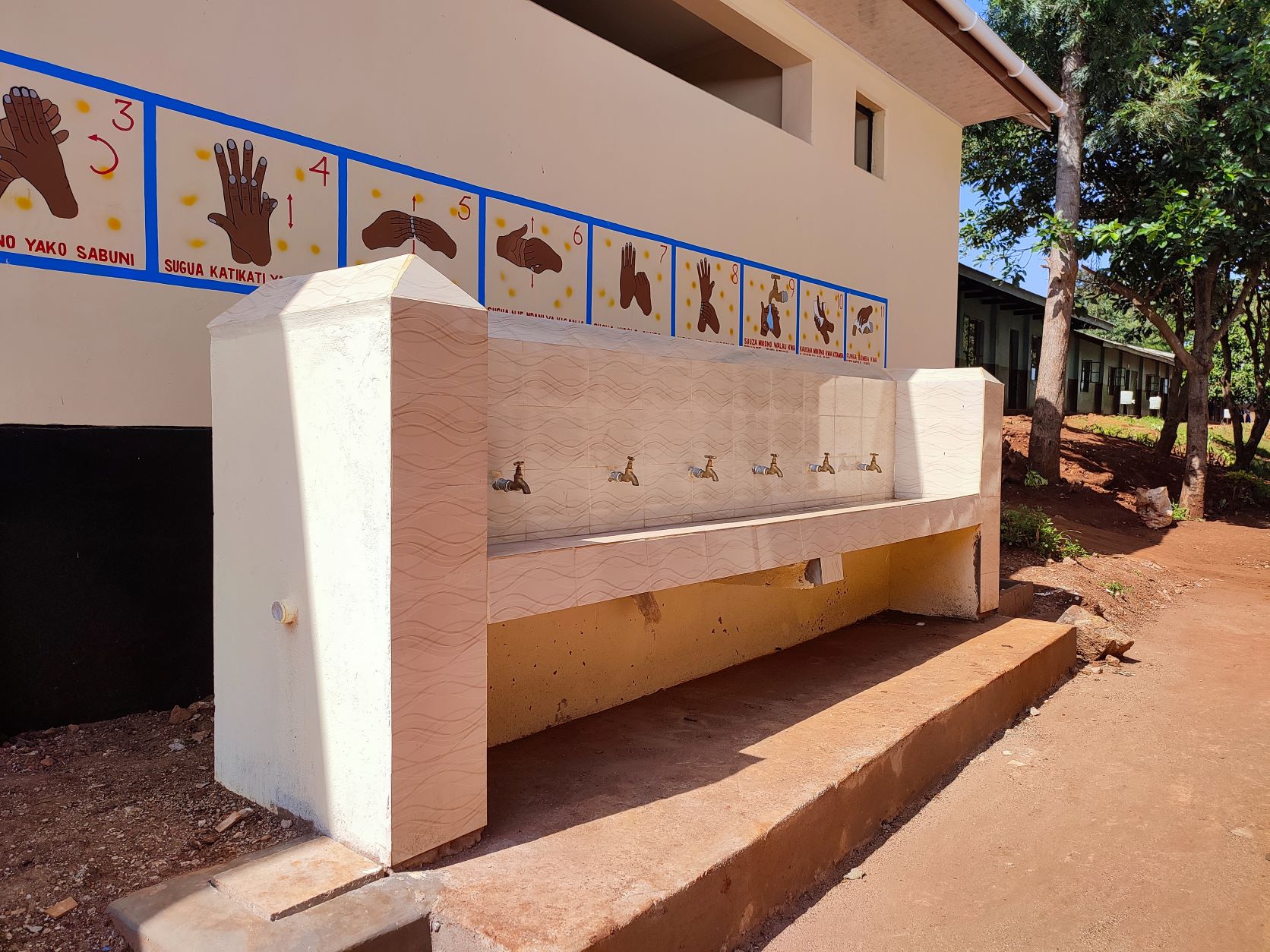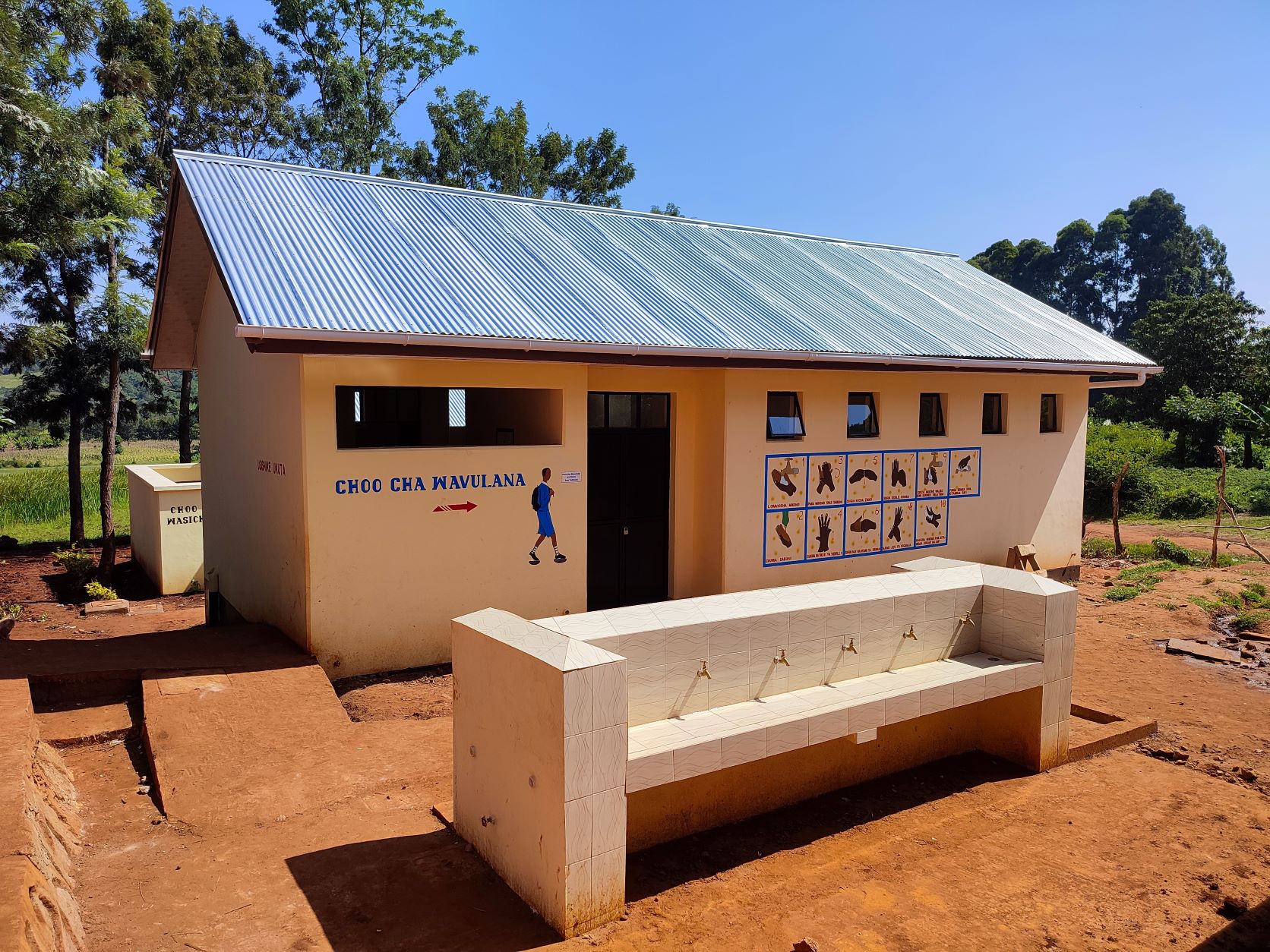 Cost:
Karimu: $68,176.51
Community: $4,345.93 - The community contributed stones for the foundation, bricks for all the walls, labor for digging the foundation and septic system, plus an additional cash payment.
Expected benefits:
Higher school attendance

Improved performance on national exams

Increase of school retention rate for girls

Reduction of disease and increase of menstrual hygiene
Learn more about Karimu Education Program .