Categories:
Income

Entrepreneurship
Training
Financial services

Saving groups
Seed funding
Microloans
Training
Status:
Ongoing
Expected Completion On:
Jan 2021
Start Date:
Feb 2019
Cost:
$15,000/year
Increasing Access to Financial Services
Access to financial services is a challenge for rural families.
More than 100 million people around the world are members of community-led savings groups. Many rural populations have no access to financial institutions such as banks or savings and loans and even if they did have access, they may be unable to take advantage of those services. Savings groups create a financial safety net for their members and aspire to lift their low-income or disadvantaged families out of poverty by providing access to financial services including savings, loans, investment, and insurance. It is a well-established, worldwide program with many success stories such as those of women entrepreneurs whose lives have been transformed by getting access to micro-loans to start a small business. Members use the loans to buy seeds for crops, acquire cows to sell milk, open small shops, or set up other revenue-generating activities.
These community-led groups, typically 20 to 30 people, offer a secure place to save money, ways to borrow via micro-loans, a return on investment from loan fees, and insurance funds in case of emergencies (e.g., death or illness of a family member). They are typically composed of members who already know one another, have an established level of trust, and are accountable to one another. During regular meetings, contribute to the insurance fund, purchase "shares" for investment (which are then used as loan funds), repay or takeout loans, and record all proceedings.
The savings groups are self-governing. They elect management committees and adopt a constitution that stipulates insurance fund contributions, share prices, loan interest rates, and fines for things such as late loan repayment, missed attendance, or other infractions. The members share in the profits of the group derived from loan interest payments at the annual share-out meeting where savings and profits are divided according to members share purchases.
The groups are commonly unbanked.The funds records and constitution are often stored in an iron box with multiple locks so no one person has the ability to open it.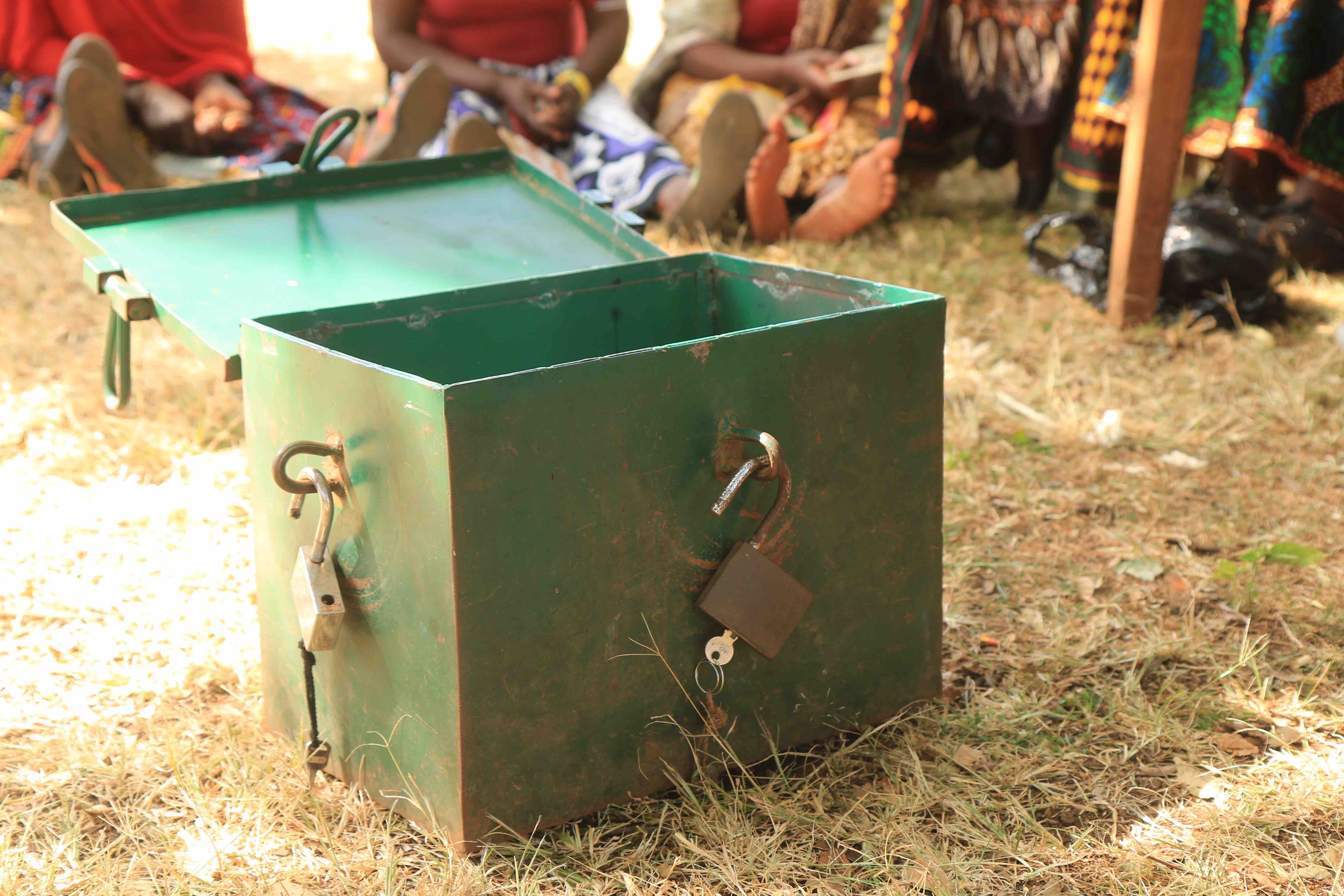 This fund supplies the cash for the micro-loans.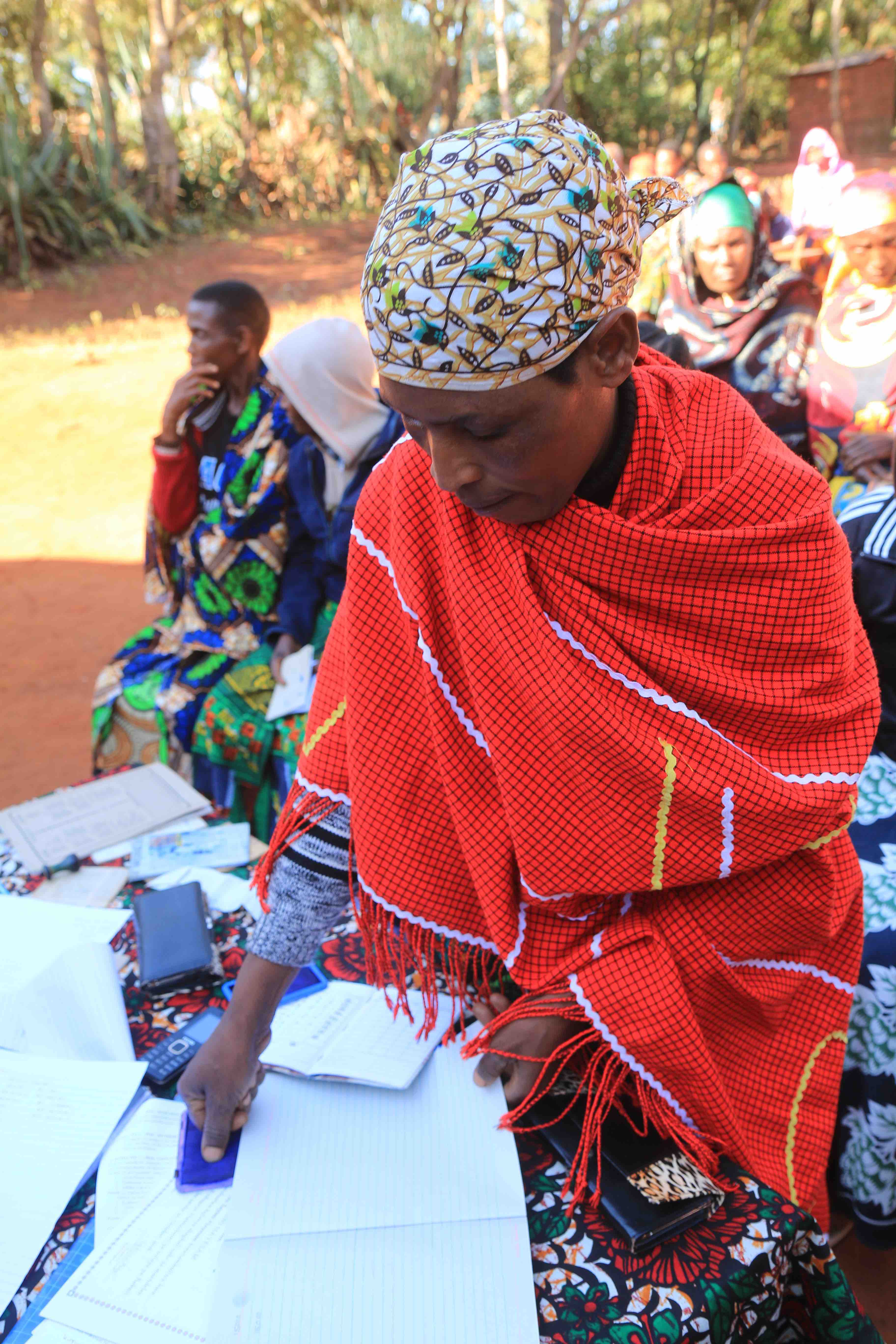 There are a number of established savings groups in Ayalagaya. Unfortunately, the pool of money available for loans in most groups is limited, due to the small savings of its members. In Ayalagaya, savings vary from USD 0.50 (Tsh 1150) to USD 5.00 (Tsh 11,500). This dramatically diminishes the positive effects of savings groups as loans tend to be small (USD 2.00 or Tsh 4,600 to USD 50.00 or Tsh 115,000) and not all members will have access to loans at the same time which is commonly required for seasonal planting or school fees. Furthermore, there is little assistance available to form new savings groups except by word of mouth. While the government provides loans to established savings groups, and even training to those approved for loans, in practice these are rare and fall far short of the need.
Karimu plans to address this challenge with three related projects:
Creating and training new and existing existing savings groups

Establishing a savings group federation to provide funds across member savings groups

Providing seed money to the federation from which savings groups can take out larger loans which, in turn, will increase the loan funds available to their members
This project focuses on the 1st item. It encompasses:
Encouraging the creation of new savings groups (particularly for young adults who suffer from the lack of jobs in Eastern Africa)

Training new and existing savings groups in best practices based on guidance from a worldwide Tanzanian expert. Training includes not only learning the basic records keeping practices, but also includes training in the value of saving, borrowing wisely, meeting facilitation, and budgeting.

Developing local community-based trainers to sustain the ability to establish new savings groups by the end of the project.
Once the savings groups are established in the best practice methods, Karimu will start the 2nd project to establish a federation of savings groups. The federation, like the savings groups, will be self-governing electing officers and adopting their own constitution. Karimu will offer training in the federation practices and self-monitoring functions to assure success based on other successes seen in Tanzania.
The 3rd and final project plans to make additional funds available to the federation. These funds would then be loaned to member savings groups and then to their respective members, empowering the villagers to create a brighter future for the village and their children.
Expected benefits:
Increase the number of households having access to financial services

Increase the understanding of how to save and borrow money wisely

Increase the financial safet net available to households during crisis

Increase access to loans for small business and community projects

Develop leadership skills to empower community members

Increase of overall income of families in Ayalagaya
Learn more about Karimu Financial Services Program .