Status:
Ongoing
Start Date:
Apr 2023
Cost:
$62,000
Equipment for Dareda Kati Health Center
Make the health center fully functional
In 2022 and 2023, Karimu completed the expansion of the Dareda Kati Dispensary into a "Health Center". A health center is a mini-hospital. The center operates 24 by 7, can perform simple operations (e.g., C-sections), deal with major injuries (e.g., fractures), provides services that require more sophisticated equipment (e.g. X-rays or ultrasound machines), can run its own diagnostic tests, and supports overnight patient stays for treatment, recovery, or monitoring. It includes an outpatient ward, overnight ward, maternity ward complete with operating room, reproductive and children's health building, laboratory, and mortuary. You can also check out an aerial view of the Dareda Kati Health Center complex taken in July 2022 in this video. It is the first building complex seen. This is the only such facility in the ward and will serve over 40,000 people in Ayalagaya and neighboring wards.
This center was completed in partnership with the community who dug and provided stones for all the foundations and the government which has provided the center with additional staff and equipment. The staff was expanded with three nurses and one doctor. The government spent ~$6000 on the main operating room equipment including the anesthesia machine, but also beds for the wards. According to Madama Barnabas Hosea, District Medical Officer, Babati District, "I promise you. Dareda Kati will be the best clinic ever."
However, more is needed and Karimu donors are meeting the need providing the following:
Overnight ward: beds, a wheelchair, and a stretcher

Maternity ward: beds, gynecological bed, refrigerator, infant scale

Operating room: light, suction machine, autoclave, trolley, cesarean section set, vital signs tray, stretcher, washing machine

Reproductive and Children's Health: television, reception desk

Laboratory: centrifuge, microscope, blood analysis equipment, refrigerator

Mortuary: body cabinet, stretcher

All departments: desks, chairs, benches
This equipment should make the center fully functional.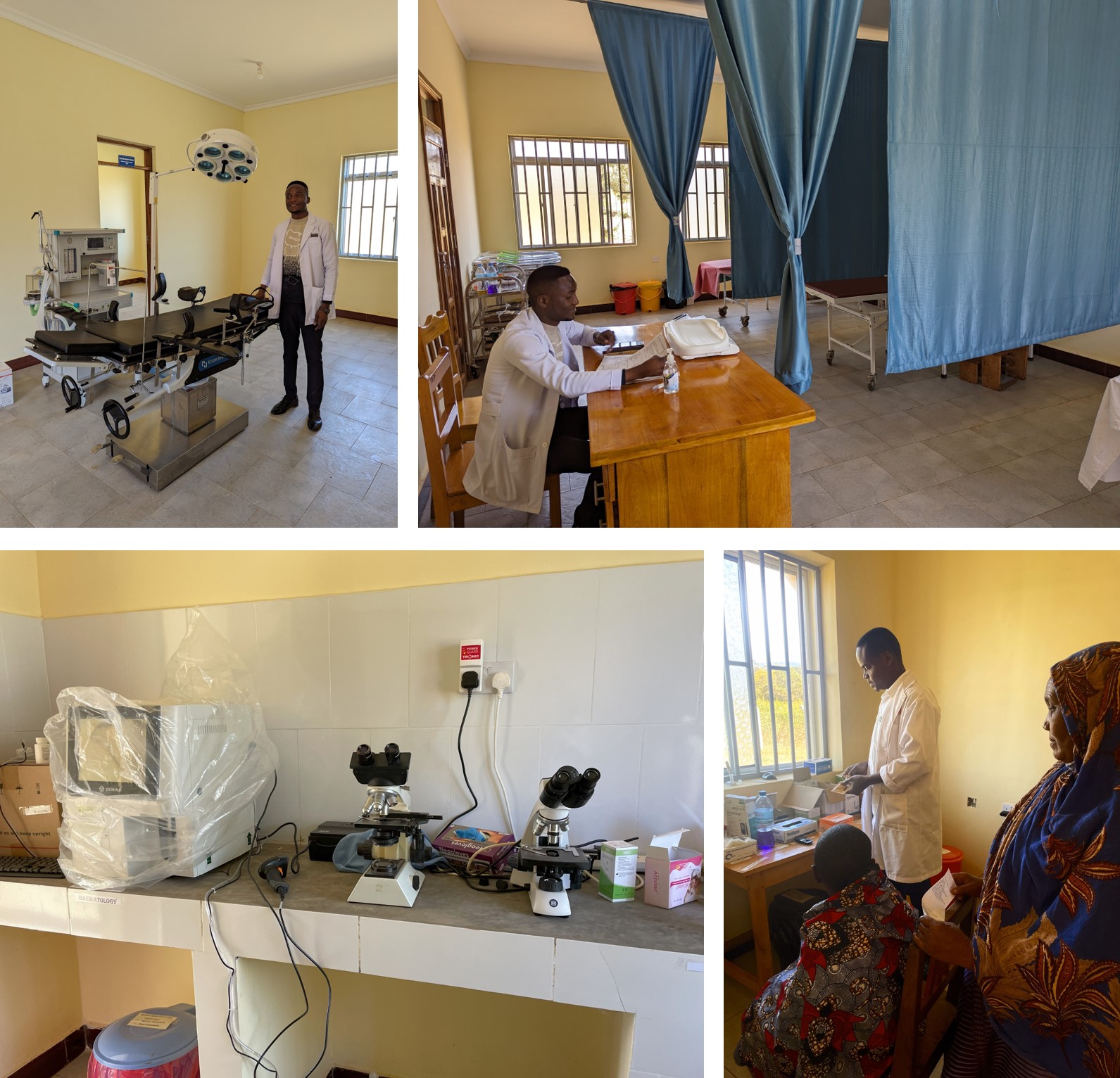 Benefits:
Fully functioning health center

Improved healthcare nearer to community members
Cost:
Karimu cost: $56,000

Community cost and/or contribution: $6000