Status:
Completed
Completed On:
Nov 2022
Start Date:
Jul 2022
Cost:
$35,595.26
New Classrooms for Gajal Primary
Dark, dirty classrooms are still the norm at Gajal Primary. Children can hardly see what the teachers write on the faded blackboards. Windows without glass allow heavy wind and rain to come in. Wind in combination with humidity may trigger, among others, respiratory diseases that keep kids away from school. Plus the classrooms (such as they are) are overcrowded.
We want all students in Ayalagaya to have bright, safe classrooms in which to learn: that means rooms with functioning roofs, windows, and doors to keep out the rain, wind, and cold, rooms that are well lit and have legible blackboards, rooms with solid floors that can be cleaned for sanitation and keep down dust, and rooms that provide inspiring learning environments.
Thus far at Gajal Primary we have only built 1 block (3 classrooms and 1 teachers office) for the 776 students at the school. Of all the schools in Ayalagaya Ward, Gajal Primary lags the rest in terms of having good learning environments. Today the students/good classroom ratio is 258.7 against our goal of 45.
Nevertheless, the students and teachers of Gajal Primary work very hard. Their performance against our key metrics speaks for itself to their drive, dedication, and pride:
89% passed the national exam last year

Student attendance is at 90% and teacher attendance at 88%

Bathroom supplies (soap, menstrual pads for girls, bucket and brush for cleaning have been available 100% of the time.

Hygiene training has been completed every year

All students are receiving daily meals

Zero maintenance incidents are open and the average time to fix in 2022 is 22 days!
This project will build the 2nd block of rooms at Gajal Primary, again 3 classrooms and 1 office. This complements the 1st block of classrooms, and the bathrooms which Karimu has already built on site. This project represents just the first phase of the renovation. We anticipate that we will need to build ~ 18 classrooms total at Gajal depending on local population growth and enrollment.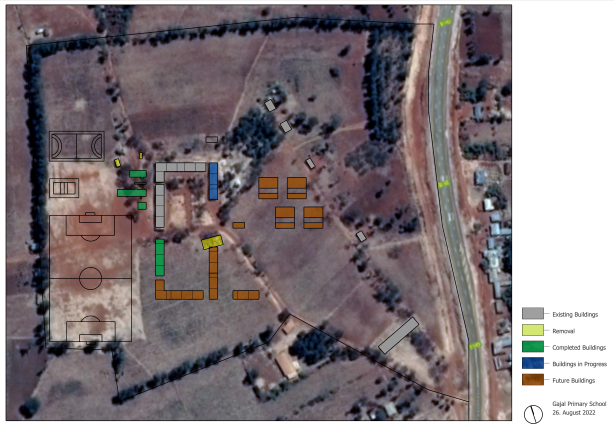 The community had been anxiously awaiting construction to start. Anticipating the start of the project last year, they demolished the old building. However, around the same time, we stopped new construction in Ayalagaya due to water maintenance concerns. This resulted in a major shortage in terms of classrooms, so made made an exception to go ahead with this construction project while the community continues to make progress on the water maintenance challenges.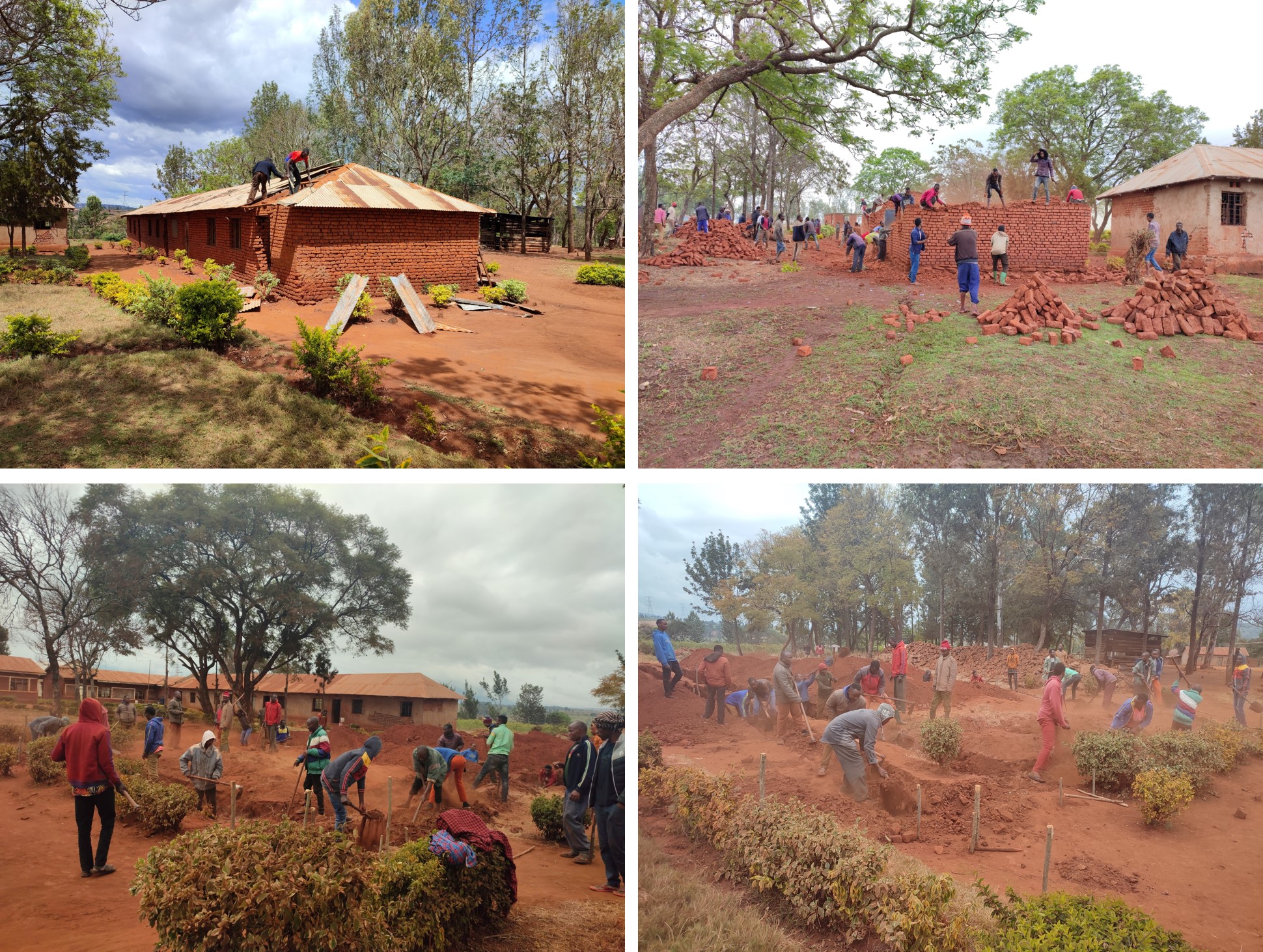 For this project the community will contribute ~ 6,627,345 Tsh, or 8.4% as follows:
Demolition of existing building = 1,000,000 Tsh

Dig the foundation = 400,000 Tsh

Provide the bricks for construction = 2,090,000 Tsh

Cash = 3,137,345 Tsh
Construction has started on the new building and is moving fast. The foundation is done and walls are going up, very soon the roof will be put on.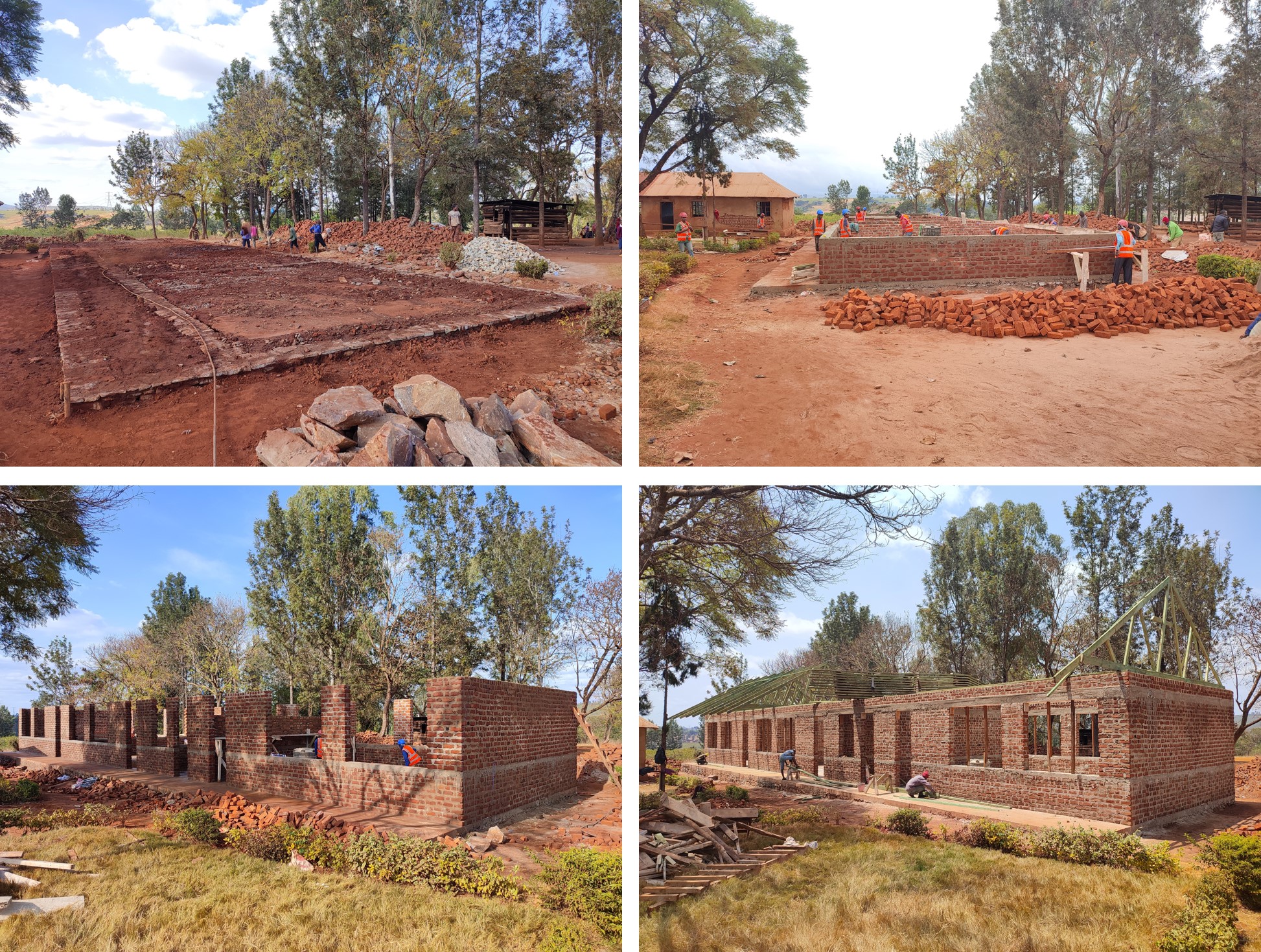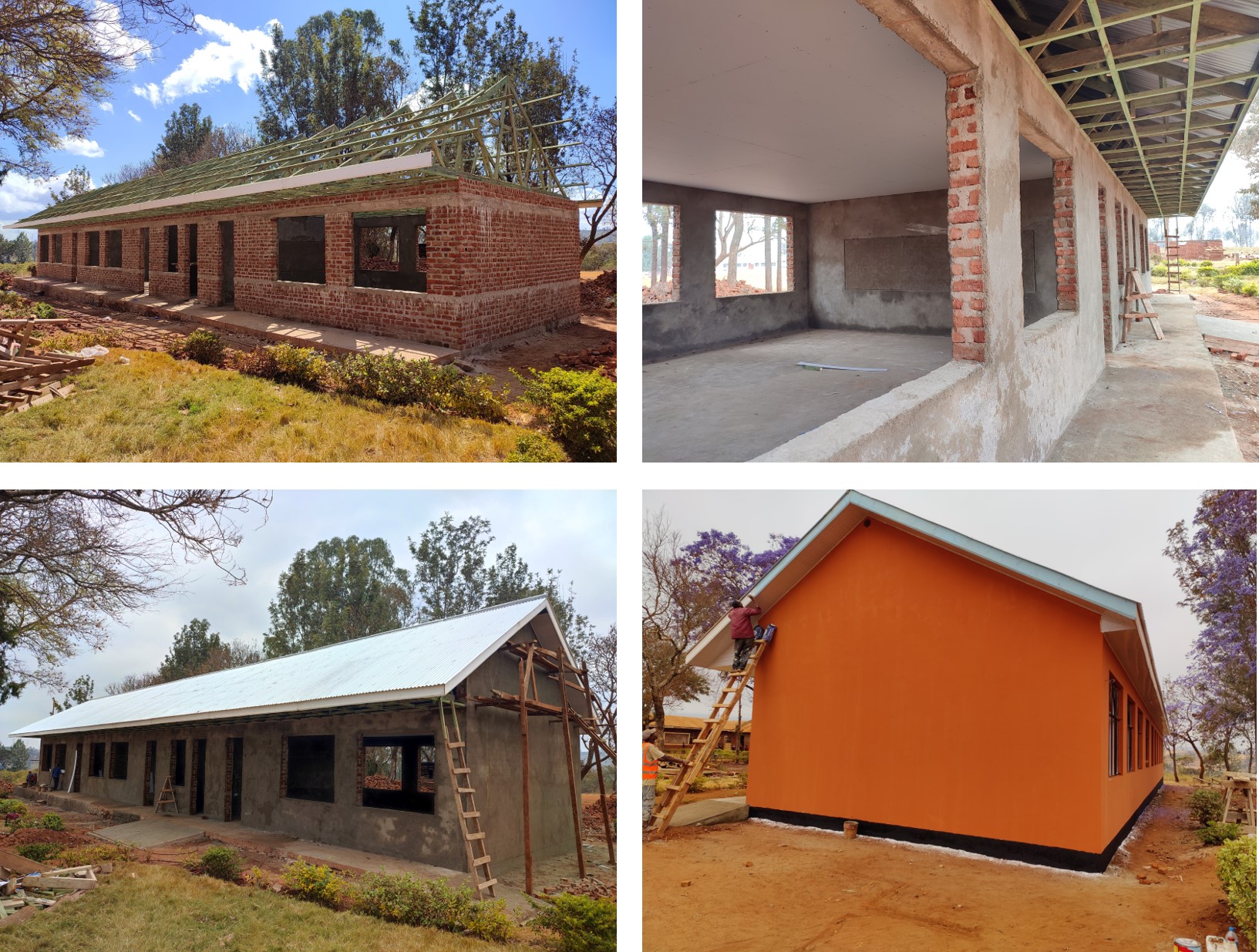 Like all school construction projects, the school has the responsibility to inspect, report, and repair any maintenance incidents. Their performance to date gives us confidence in their care for the new facilities.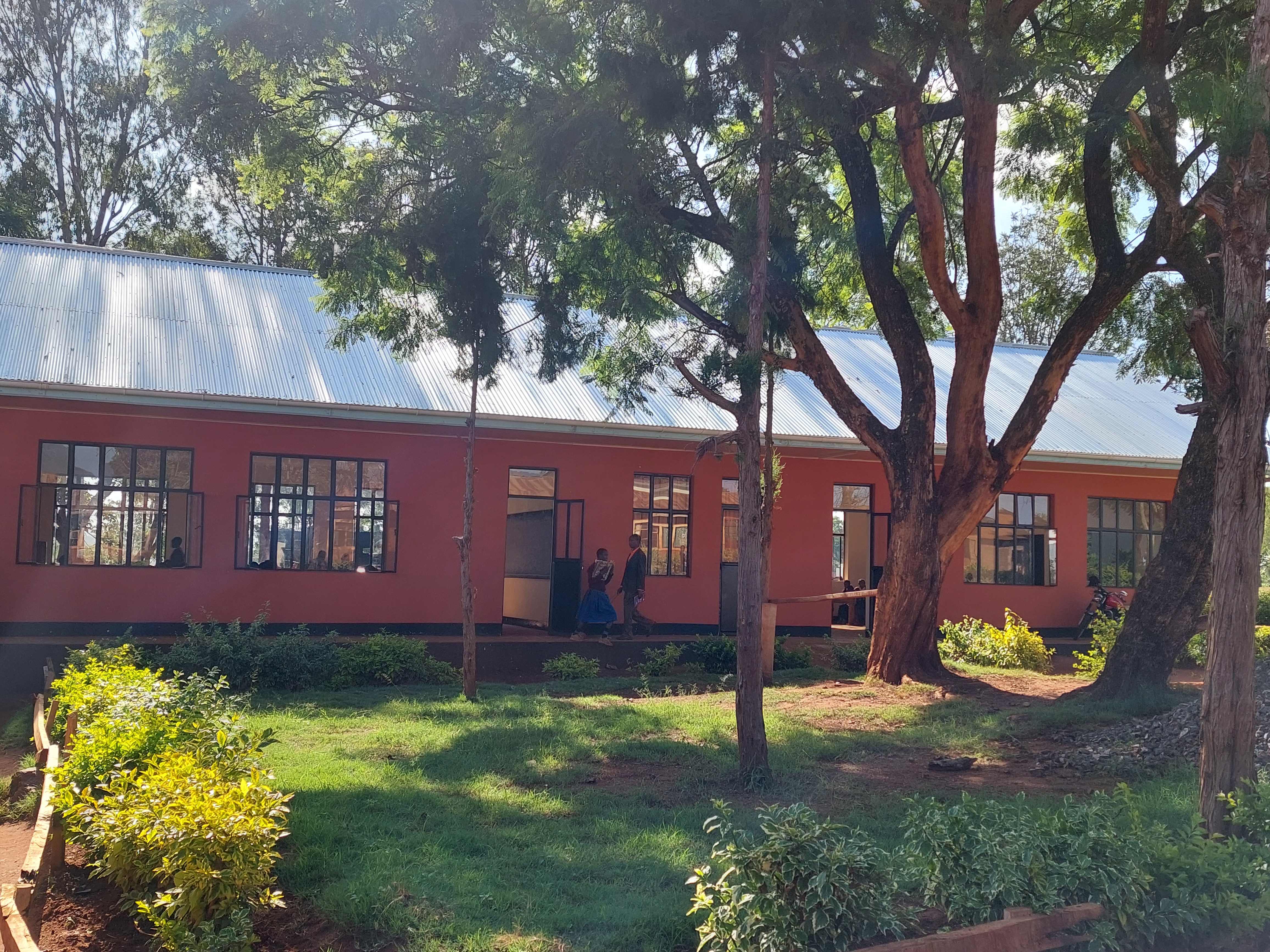 Benefits:
Better learning environment

Higher attendance rates

Improved academic performance in the national exams

Increased primary school enrollment

Increase in secondary school enrollment
Cost:
Karimu cost $32,731.24

Community contribution $2,864.02