Life of a midwife in Tanzania
Veronika Moshi
I remember my first delivery as if it was yesterday. It was 1989, and all I knew I had learned from my mother and other midwives. That night, a 17-year-old girl came to me for help. Because she was not married, no one could enter her house to help her deliver her baby. We left my house and started walking from Bacho village to the small dispensary which was 7 km away.
We never reached the hospital. We had to stop just after Bacho Primary School, because the baby was coming. The girl leaned on a tree, and I used a kanga to catch the baby. It was a girl. I cut the umbilical cord with a sharp sugar cane blade. Afterwards, we went back home, covered the baby with clothes and cleaned it with oil. I was proud! This girl has 3 kids now.
Since 1989, I have delivered 80 babies. Three of them died, but the moms have survived. The first mother was sick and malnourished and gave birth at home. The second mother was also sick and delivered on the way to the hospital. Unfortunately, the baby was premature and did not survive. The third mother was sick and did not go to the hospital. The baby died.
Thanks for the midwife program created by Karimu, I can help them better now. I don't expect to be paid. Some moms might give me soup or a kanga as a sign of gratitude. I do what I do because I want to help my community. It is my way of supporting women with their problems. At the end of the day, I am just happy if the mother and the baby are healthy.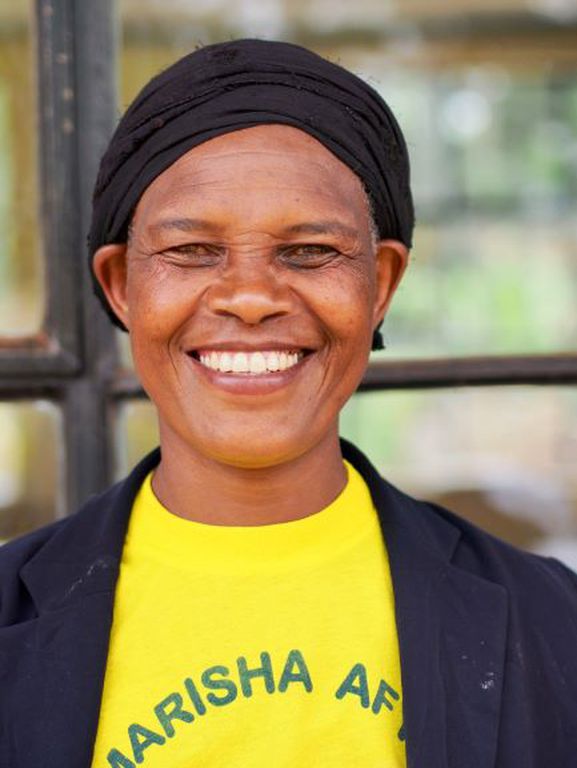 With the knowledge I gained through the Karimu training I now focus on avoiding complications. I offer prenatal care as often as I can. I go to their homes or meet the mothers on their way home. I help women who feel comfortable to ask for help. Mostly they come to me during delivery time. Some are very open to tell me how they feel, regardless of their religion.
Nowadays I cannot conceive a girl giving birth leaning on a tree. First, because Karimu built the Maternity Clinic in 2016 so mothers can give birth in a very clean and hygienic environment, supported by a well-trained medical staff. Second, even if the delivery would happen on the way to the clinic all midwives have received training by Karimu, which includes birth kits with everything that is necessary to hygienically deliver a baby.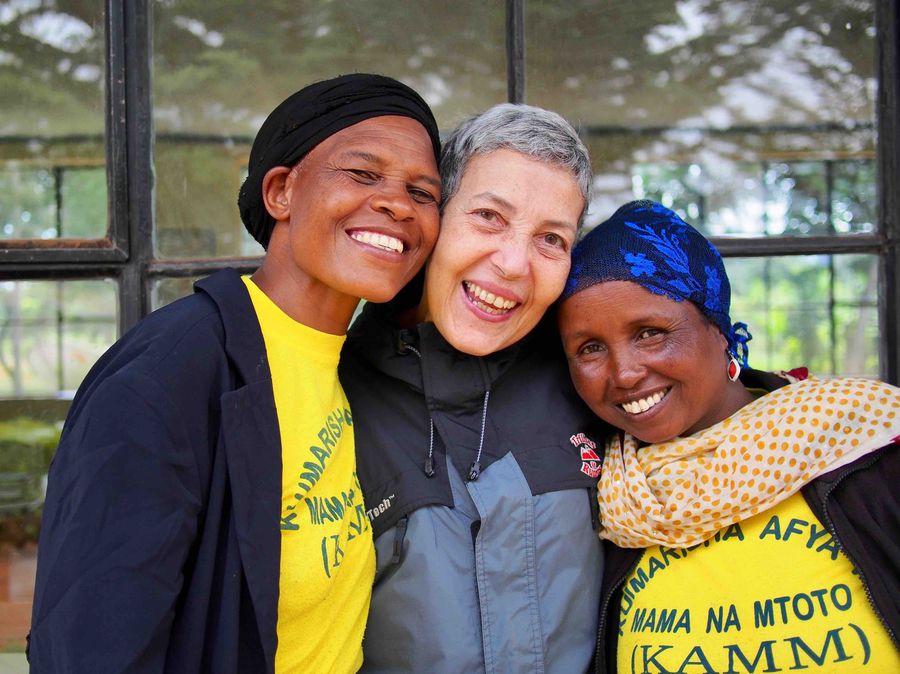 (Ghostwriter: Regina Kruel Romeu)