Status:
Ongoing
Start Date:
Jul 2010
Cost:
$500/year
Education and Training for Midwives
Midwives play a key role in improving health and sanitation in remote villages.
Since 2010, Karimu has been educating midwives in pre-natal, postnatal care - an effort led by Dr. Susan Hughmanick, a Karimu board member. In that same year, KAMM (acronym for "Strong Health for Mothers and Children) midwife group was formed so that midwives could support each other in their work. The work continues to regular classes given during the yearly Karimu volunteering trip to Tanzania covering a broad spectrum of topics varying from hygiene to how to recognize risky pregnancies or First Aid Training.
In 2019 over 50 midwives from Ayalagaya and Arri Wards attended an advanced midwife training focused on specific questions they wanted the volunteer doctors to address. Brief videos introducing topics such as child delivery, breast feeding, and child nutrition gave the midwives an opportunity to have intense discussions and exchange experiences. At the end of the training the midwives received soap, blankets, baby clothes and baby towels.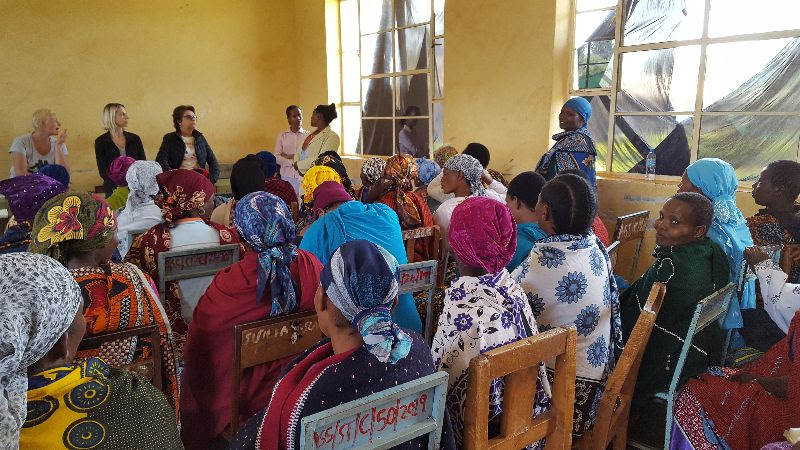 Benefits:
With education and the support of a group, women have better access to clean birth environments and education about care during pregnancy and for their infants
Cost:
$500 per year for clean birthing kits
Learn more about Karimu Health Program .