Status:
Completed
Completed On:
Apr 2018
Start Date:
Jan 2017
Cost:
$90,342
Reconstruction of Bacho Primary School
Karimu Board members and volunteers visiting Bacho Primary School in 2016 were shocked by the facilities.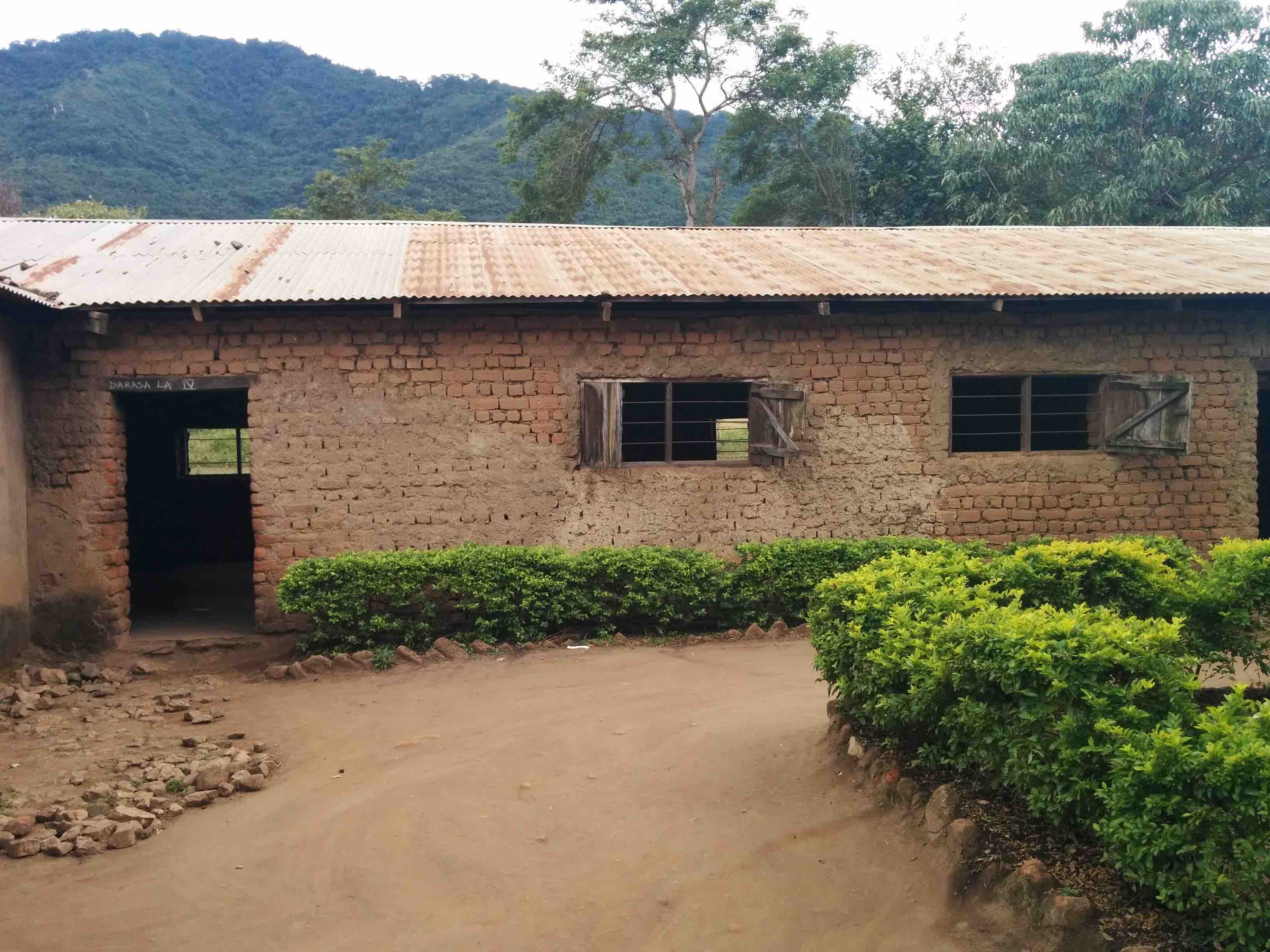 After bringing water to Bacho Primary School, Karimu could address the school facilities. One of the cave-like classrooms was threatened by a wasps' nest. None of the classrooms had adequate windows or doors. All featured cracked walls (from which bricks were falling) and floors, wobbly desks, and faded blackboards.
In radical contrast, the rebuilt school provides a clean and healthy learning environment.

The old buildings were replaced by 3 new buildings: two with 3 classrooms and one with 2 classrooms. The classrooms have large windows on both side to allow enough light through, but with glass to ensure the rain no longer comes in.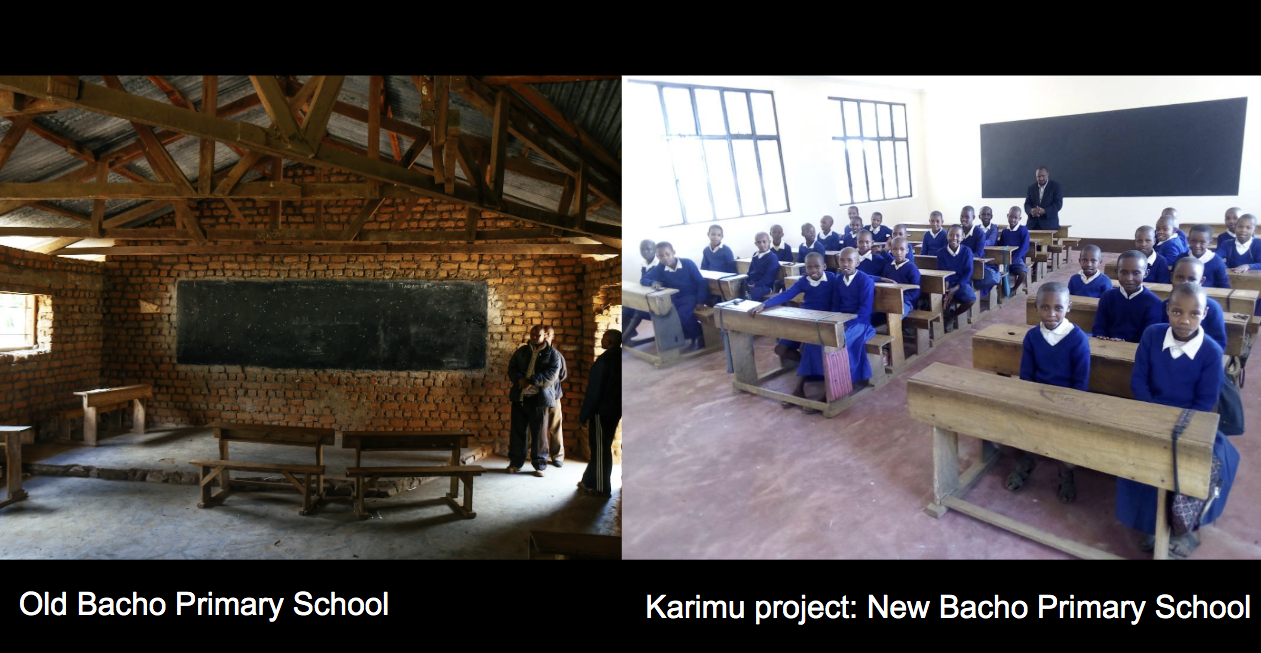 The old teachers' office was replaced by 3 new ones, each located in one of the 3 buildings.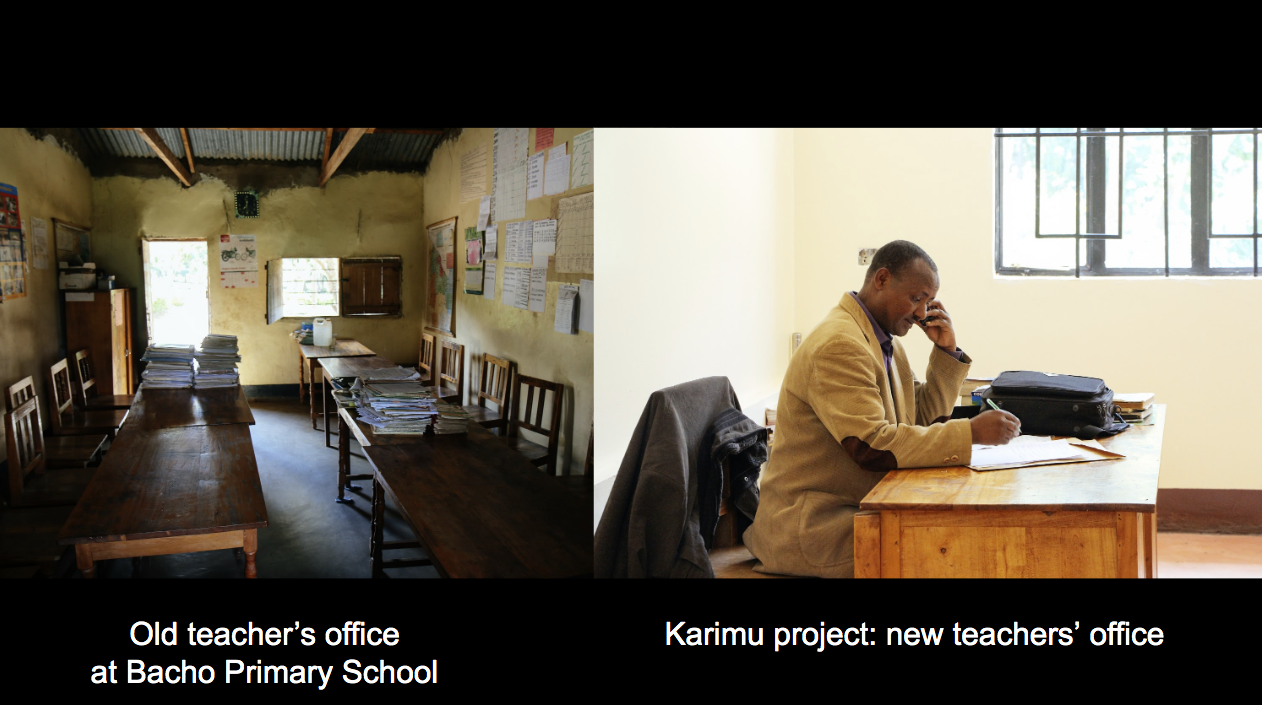 The projects received tremendous support by the whole community which was heavily involved in many phases of the construction.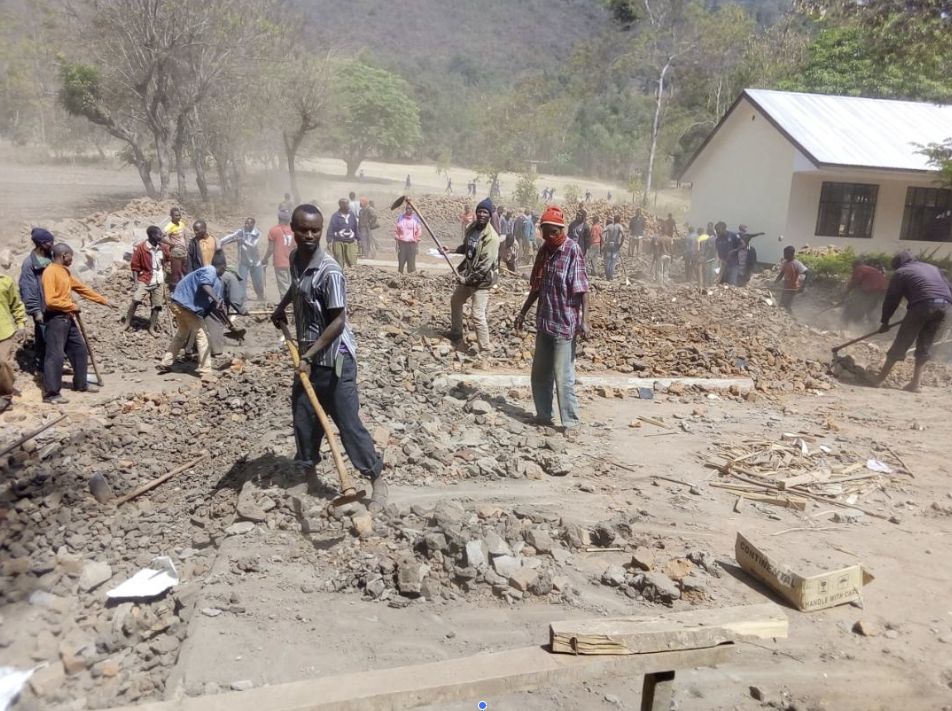 Karimu volunteers worked at the school construction in two summers:
in June of 2017, laying the foundations for the 2nd building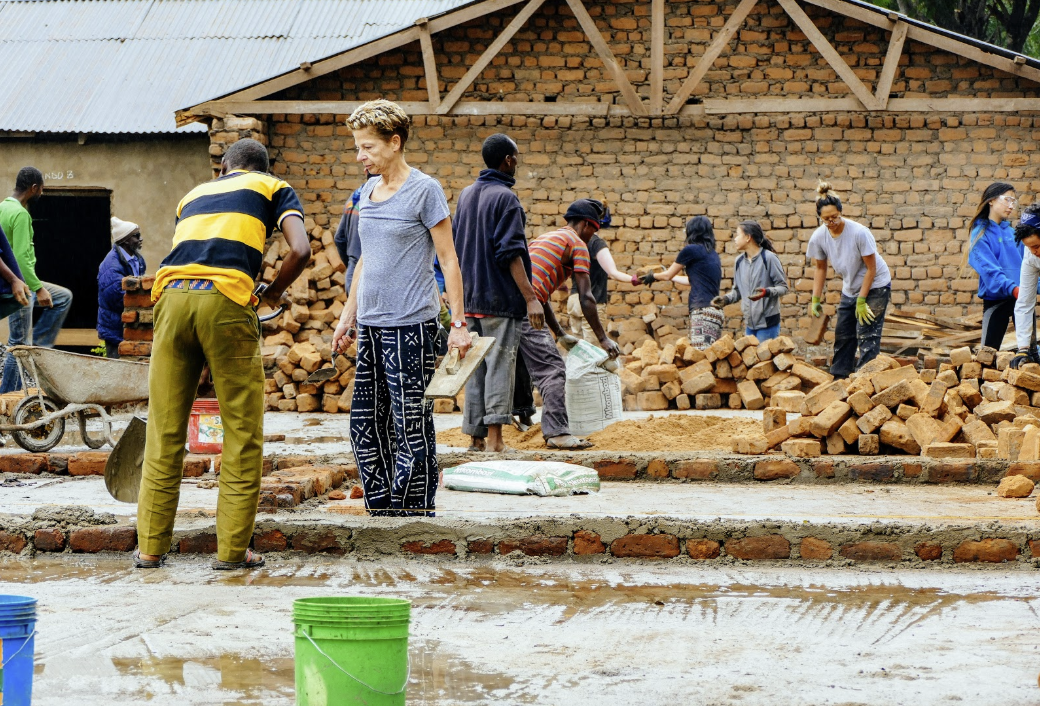 in June of 2018 landscaping the school grounds.
Bacho was opened in March of 2018, but officially inaugurated in June by Hamisi Iddi Malinga, District Executive Officer of the Babati District to which Ayalagaya belongs. In his speech, Mr. Malinga put Bacho among the most beautiful schools in the country. The school was highlighted a few months later by the federal government when the National Torch came to the school.
Benefits:
Increased enrollment: immediately after inauguration the school saw an increase of 11.3% in student enrollment

Higher attendance: Bacho now maintains an average attendance rate above 90%

Improved performance on National Exam to qualify for secondary school: in 2018, 96% of all Bacho students passed the National Exam, putting the school in the 3rd place among the 50 schools in the district.
Cost: The total cost of the reconstruction was $90,342.00. The community
provided all the necessary bricks

collected and delivered sand to the construction site

collected, delivered, and crushed the stones for the foundations

cleared the land

Cleaned the school grounds once the construction was completed
This represented $10,760.00 of the total cost. Karimu covered the remaining $79,582.
Learn more about Karimu Education Program .