Status:
Completed
Completed On:
Feb 2021
Start Date:
Nov 2020
Cost:
$25,997
Construction of 3 classrooms and 1 teachers office for Haysam Primary School
Dark classrooms hinder the ability to study.
The wind blows through the window. When rain is pouring outside, desks have to be moved to a corner so children don't get wet. The classroom is so dark, that kids can hardly see what is written on the blackboard. Plus the classrooms are overcrowded averaging 70 students per classroom.These are just some of the challenges students face every day when they attend classes at Haysam Primary School.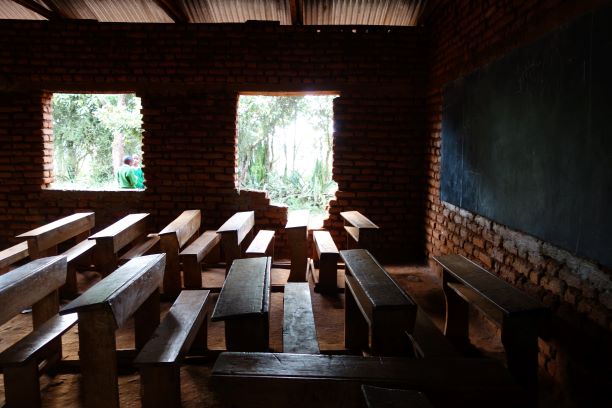 Modern, new facilities help children perform better in class. Karimu built 3 new classrooms and 1 teachers office to support the existing students to learn more easily and increase the capacity of the school to host more students. The classrooms will have large windows with glass to prevent rain and cold wind from coming in.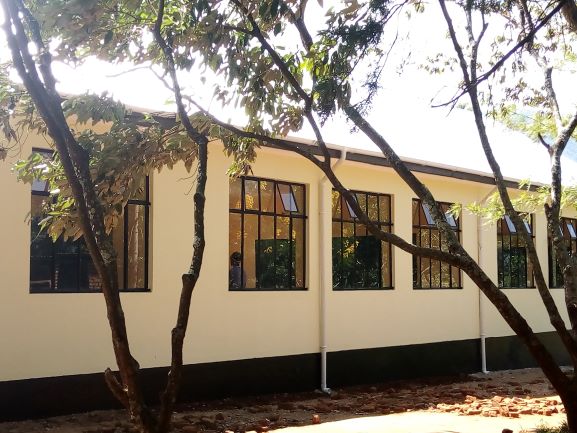 Each classroom has a large chalkboard. And murals on the walls will provide cheerful and age appropriate learning images. The office teachers have an adequate environment to meet with one another or with students, prepare for their classes and grade homework.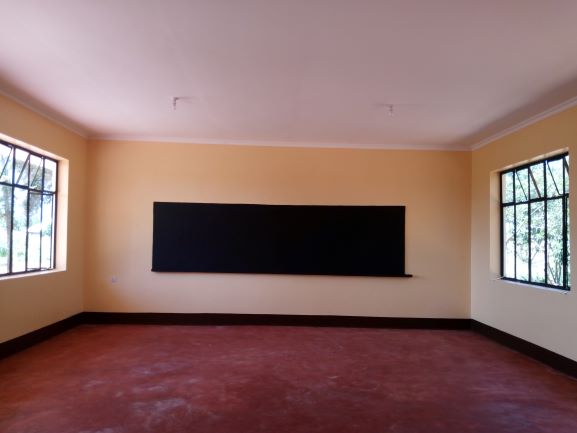 In 2018 Karimu built new bathrooms at Haysam , and boys, girls and school staff now have access to flush toilets with water for cleaning and handwashing. Children are receiving lunch at school, so they can concentrate better. Both measures had a direct positive impact on the overall health of students. The creation of an adequate learning environment at Haysam Primary School will boost the academic performance of 1906 students, increasing their chances of a better future.
This project represents the 1st phase of the renovation of Haysam Primary School. We expect to need ~13 classrooms for the Haysam students overall, but we always try to plan for long term growth on the site in the design.
This project encompasses
Construction of 3 classrooms

Construction of 1 teachers office
Expected benefits:
Better learning environment

Higher attendance rates

Improved academic performance in the national exams

Increased school enrollment

Increase in secondary school enrollment
Cost: $25,997
The Haysam community is providing $811 worth of bricks and $1942 in cash.
Learn more about Karimu Education Program .