Status:
Ongoing
Start Date:
Sep 2021
Cost:
$1,356.24
The Importance and Value of an Education
Parent and Student Speaker Series
Karimu's partnership with the schools of Ayalagaya, and now Arri, have a long history, starting with the inception of Karimu in 2008. Classrooms, bathrooms, teachers' houses and professional development are just a few examples of the ways we have supported education and still continue to do so. Karimu started tracking school attendance in 2019 as part of the metrics we collect. It became apparent that student attendance in primary and secondary schools was lagging. In 2020, Karimu decided to look at ways to increase student attendance and the engagement of students. Our staff, in consultation with teachers in the community, designed a comprehensive outreach program designed to educate the students and parents about the importance of education. Community role models and Karimu staff go to each school to speak on the importance of education with these goals in mind:
To highlight the value of an education to the student, his/her parents and the community at large

To expand the students' understanding of why it is important to continue their education and what is possible

To highlight local professionals and respected members of the community and have them tell their story of how education has impacted their lives

To raise the awareness of parents about opportunities and possibilities for their children

To highlight the positive impact an education can have, not only on the individual, but on the entire community

To better understand and identify the barriers to students attending school
Each school has 3 sessions in this program. As an added incentive, schools receive sports equipment for the students to use at recreation time. At the conclusion of this program, feedback from parents, teachers and students will be collected and attendance data will be analyzed to see the effectiveness of the program.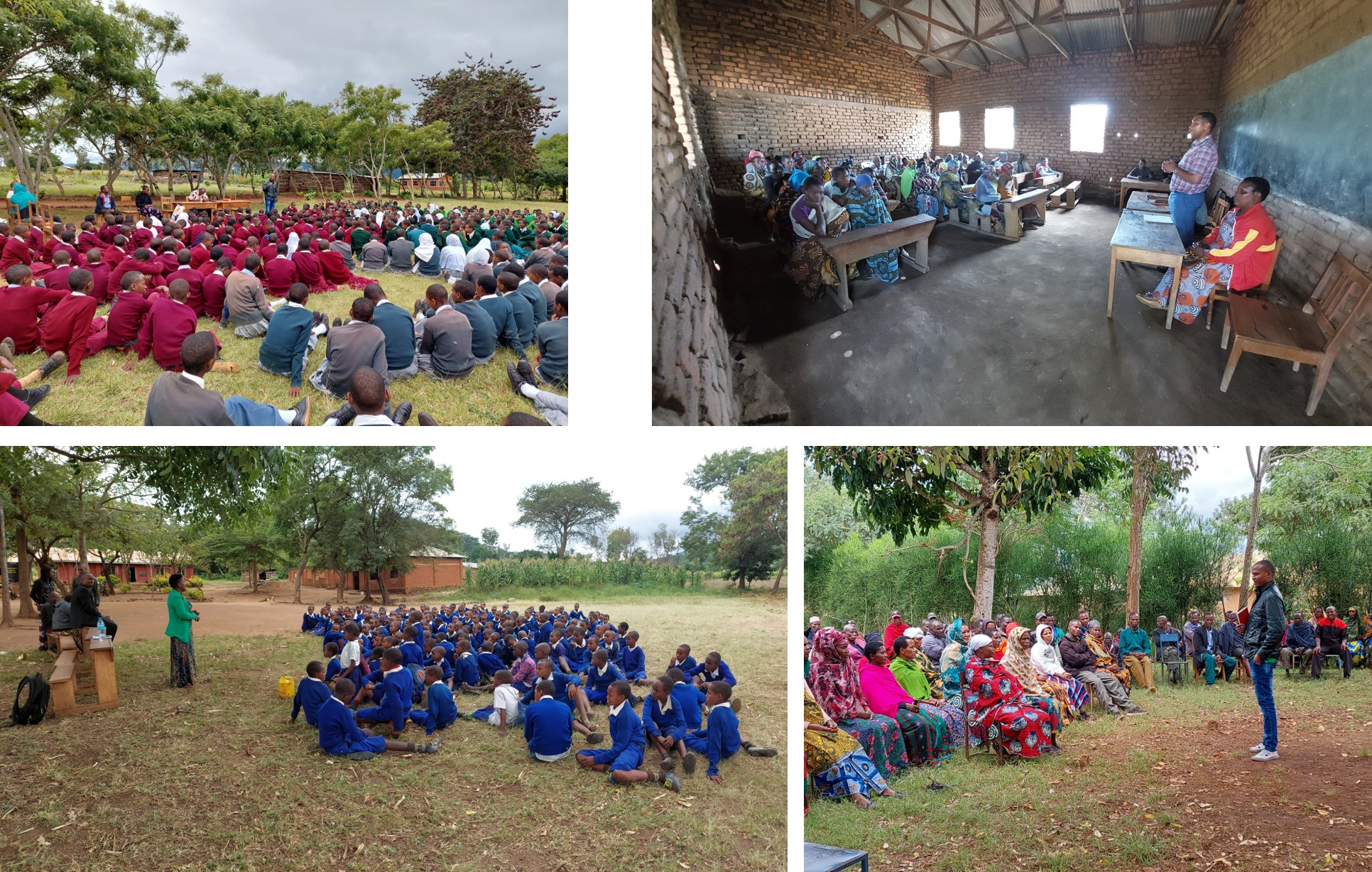 June 2022 Update: The first round of meetings on the importance of education is complete. The program was well received by parents, teachers and students. Attendance was high and participants were very engaged. The presentations allowed for questions and discussions about important issues such as parent responsibility in a child's education, the importance of teacher- parent communication, and the value and impact of educated citizens on the community.
Excellent suggestions were given to inform the next round of meetings:
The inclusion of village leaders so they can emphasize the importance of education in the community meetings they hold,

Teachers to expand on and continue to emphasize these ideas in their classrooms

Parent - teacher collaboration and communication

More frequent meetings between parents and teachers
The next steps for the program will be the second round of meetings with different community speakers, discussion of suggestions with those involved and how Karimu can support implementation of these suggestions and, finally, support the schools implementation of this program independent of Karimu.
Benefits:
Parent education on benefits of their child completing their education

Helping children see what's possible with an education
Cost: $1,356.24