Status:
Ongoing
Start Date:
Aug 2021
Cost:
7103
Expanding TB Testing and Treatment
Assist government with the tuberculosis campaign
According to the World Health Organization, the United Republic of Tanzania is one of the 30 countries with the highest burden of tuberculosis (TB) in the world. 142,000 people (253 per 100,000 population) fell ill with TB in 2018, of whom 40,000 (28%) were people living with HIV. However, only 75,828 people with TB were notified overall, leaving 47% of people still unreached by the national TB services. Educating the population in rural areas about TB and, particularly, ensuring they come to a health clinic to be tested continues to be a major challenge. In addition, once a patient tests positive for TB, their family needs to be tested and the full course of treatment needs to be taken to prevent the development of drug resistant TB.
The Babati District, as part of its TB campaign, reached out to Karimu to assist in the outreach efforts. The Dareda Kati dispensary in Ayalagaya is one of 3 TB clinics in the district serving not only Ayalagaya and Arri, but also neighboring wards. Karimu worked with the government and the local dispensaries to develop educational posters, create an audio recording, print flyers, and develop video content about TB symptoms, testing, and treatment that would drive symptomatic residents to the clinic for testing. Posters were hung at all dispensaries, village offices, schools and popular stores in the area.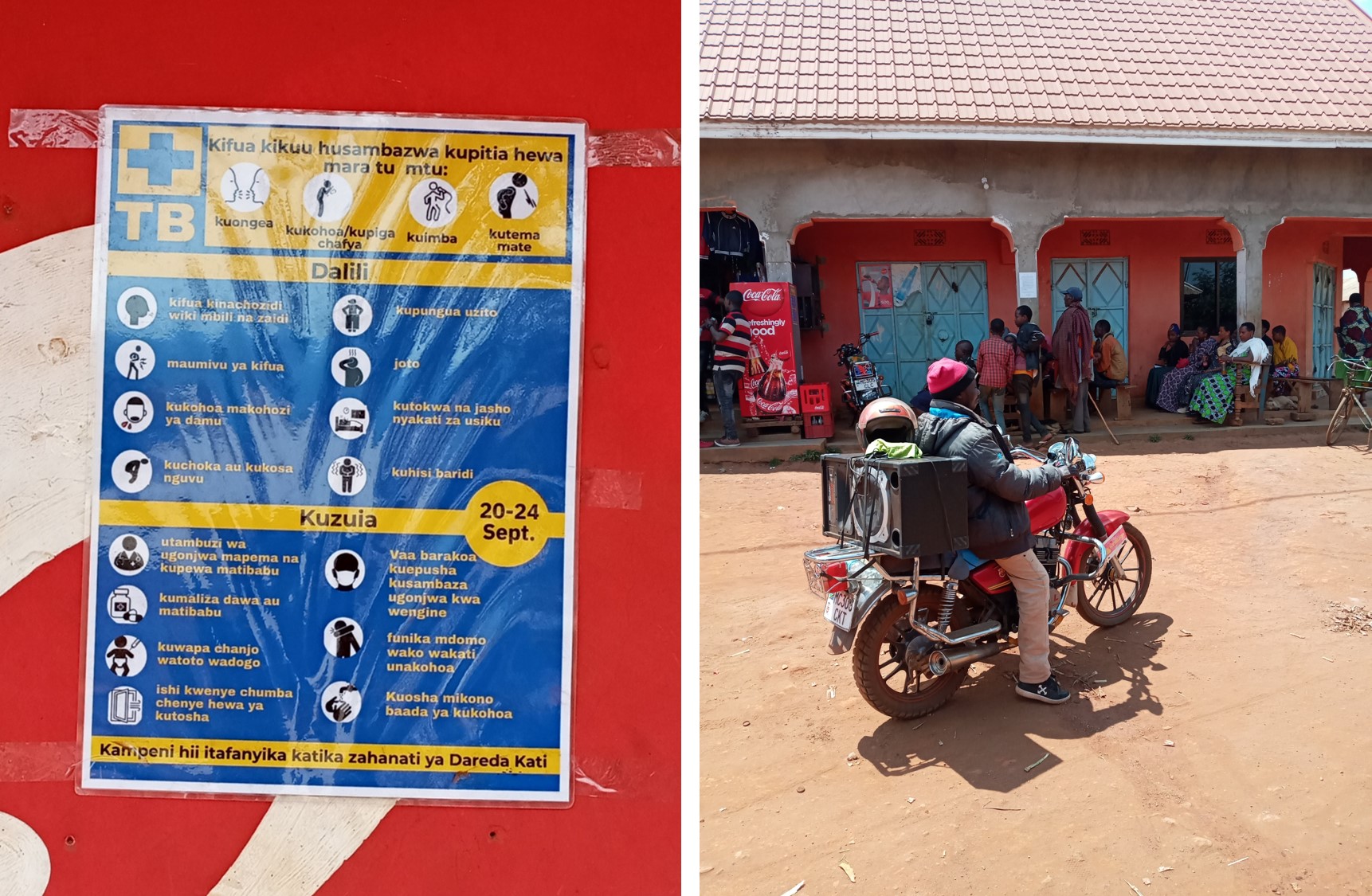 Motorcycles playing audio recordings covered the entirety of Ayalagaya and Arri ward plus nearby villages and areas served by the Dareda Kati dispensary in Maskta, Endasaki, Duru Madunga, Magugu, and Signio wards over 7 days. Video content was included in the TV education that plays in the waiting rooms at Dareda Kati and Gajal dispensaries. Flyers and education were given to every student in Arri and Ayalagaya to take home on the day the campaign started.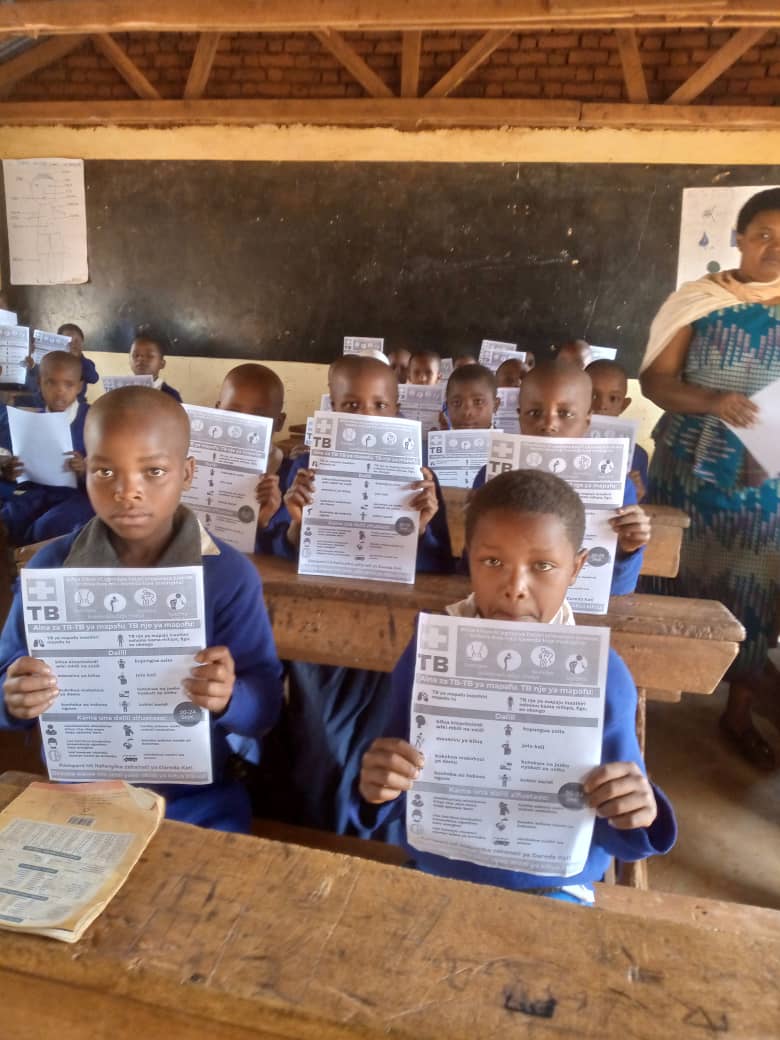 The district TB coordinator working with Karimu staff and medical staff was on hand for the full week of the campaign and provided education to those waiting for testing.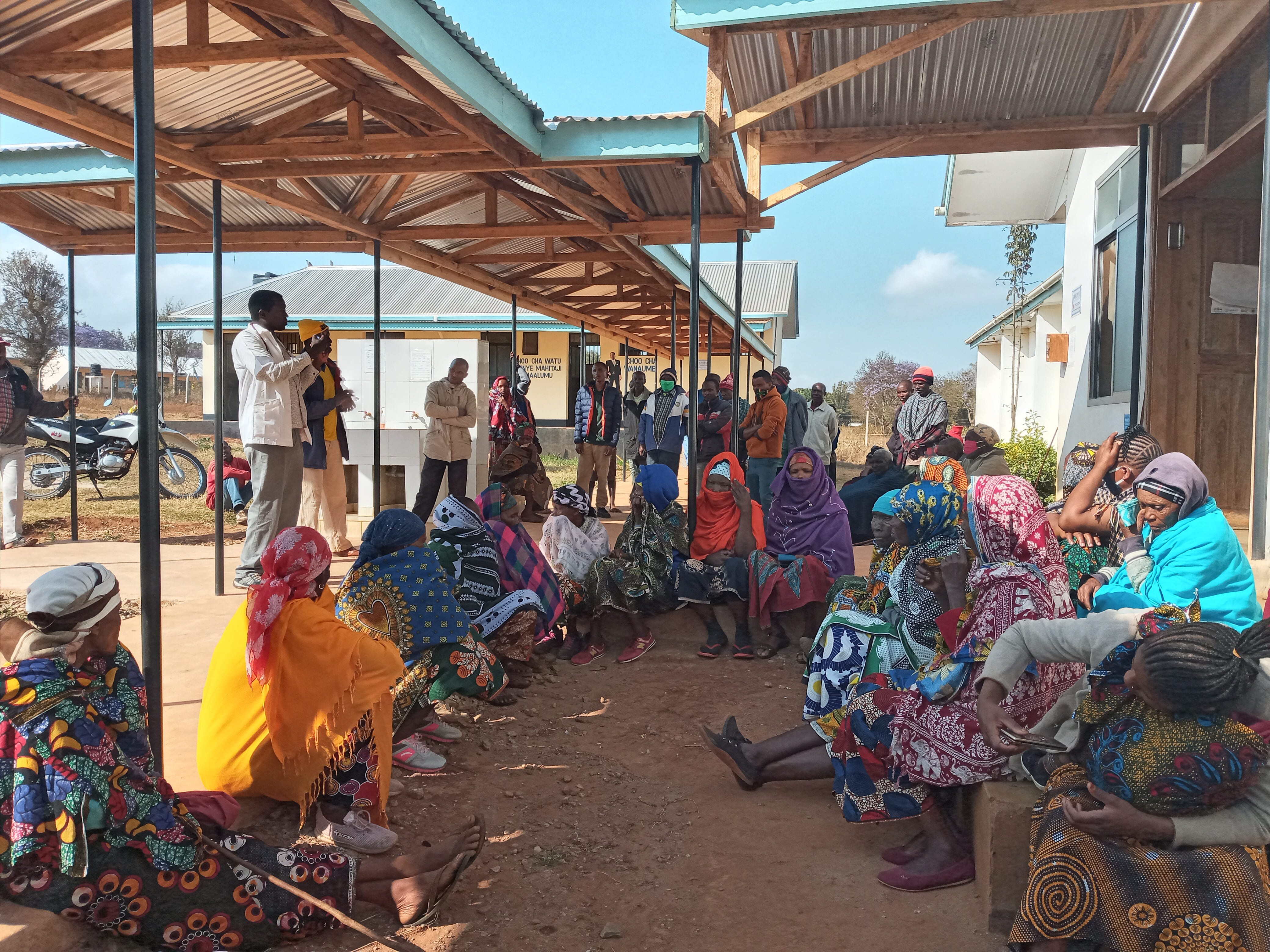 We are very happy with the community response with many, many people coming in for testing.
The government provides all the testing kits needed for the campaign.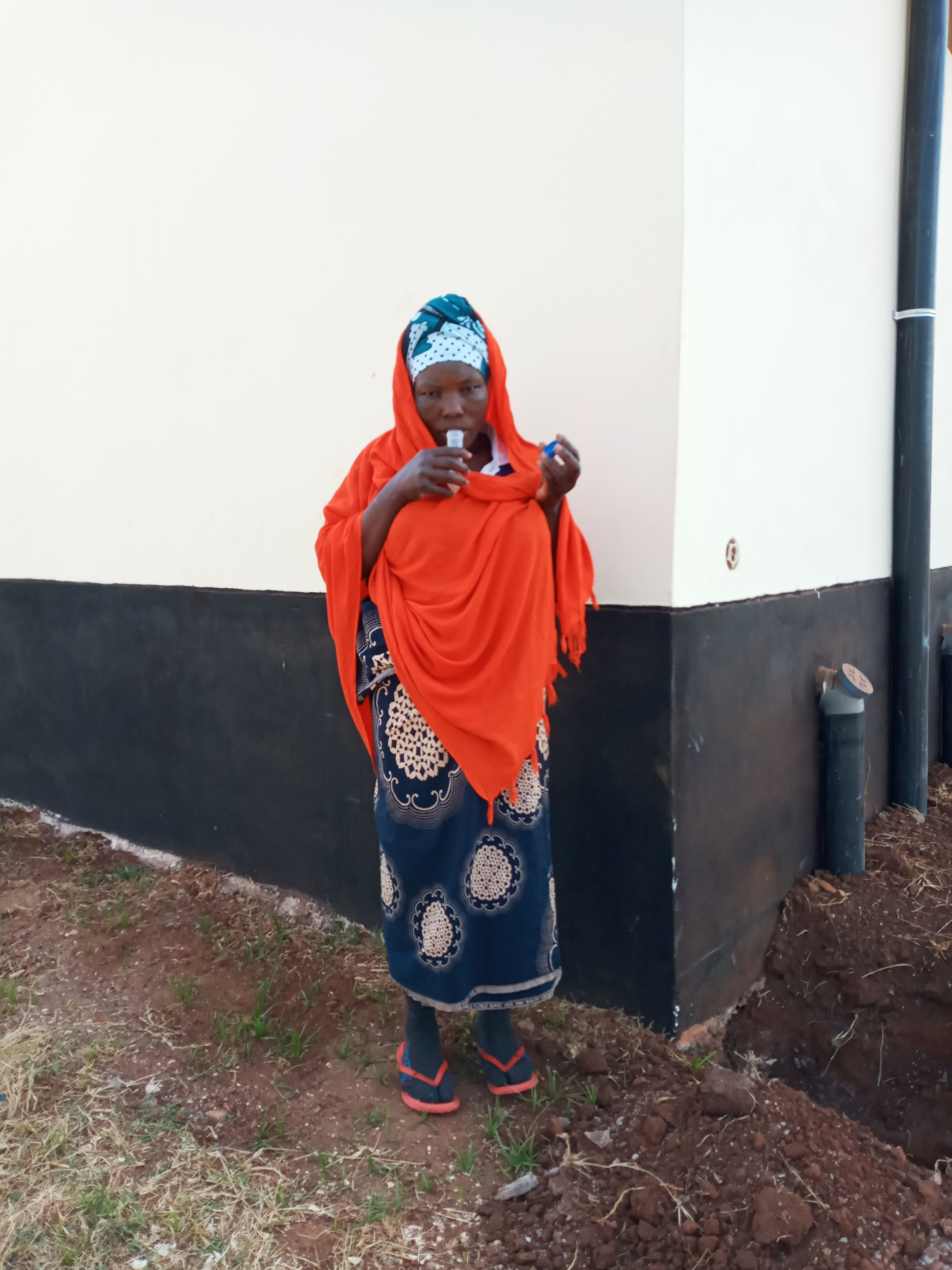 The initial campaign resulted in screening 204 patients for TB, 126 samples collected and 38 new cases diagnosed. All family members of diagnosed patients have also been screened. The campaign results indicate that more awareness and focus is needed to identify all TB cases and we are continuing to work with the government to run the campaign quarterly until the number of positive tests identified during the campaign period are about the same as those outside the campaign period.
A second campaign run in February 2022 also produced significant results. 372 people came to their local clinic to be screened for TB. Of those, 201 were tested with 23 testing positive or just over 11%. All those testing positive were given medication for treatment.
The 3rd campaign ran in May and June of 2022. 198 people came to their local clinic for screening. Of those, 63 were tested resulting in 6 new cases, just under 10%. All patients were offered treatment, but 1 refused. Treatment refusal is uncommon, but we will speak with the medical staff to see if there is anything we can do to help them achieve 100% treatment.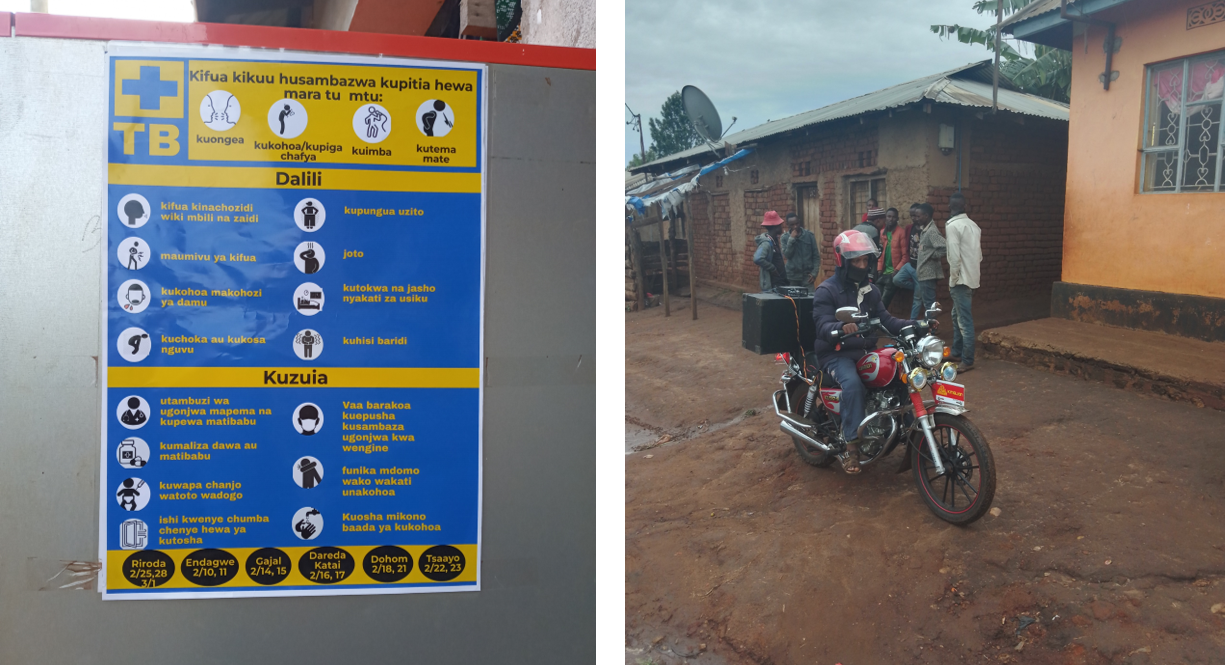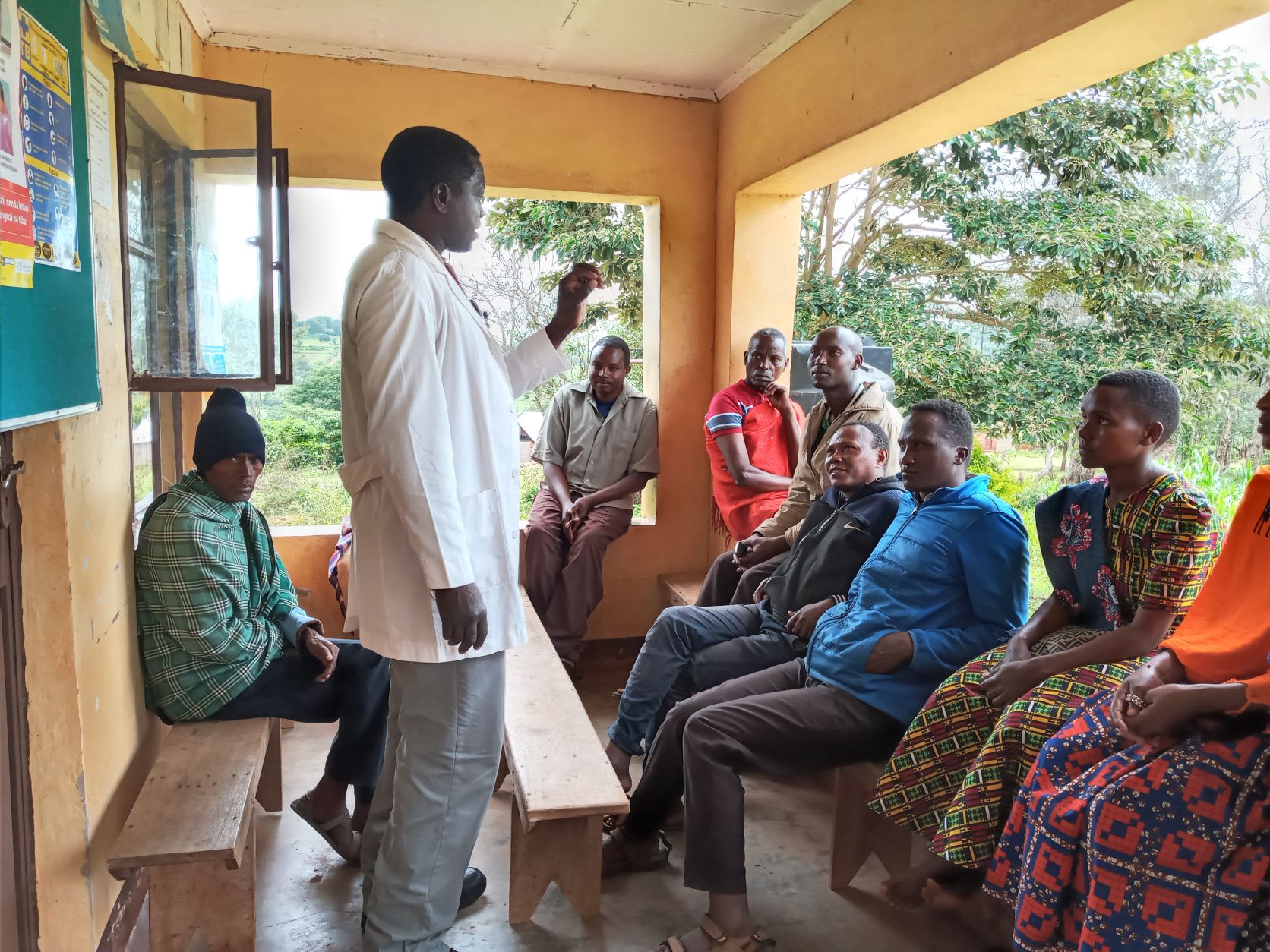 The 4th campaign run in September and October surprisingly saw an increase in both absolute number of cases, 23, and 35.4% positive of those tested, 206. The majority were in adjacent wards, but still we saw an increase within our primary service area.
The 5th campaign ran in April and May 2023 with very few cases detected within our primary wards.
In general, we have seen increases in detected cases across the combined wards in 2021 and 2022 largely due to the joint campaigns with the government. We only began to track cases in Arri ward in 2022 as prior to that all TB cases were detected and diagnosed in Ayalagaya ward at the TB clinic there. Year to year we still see an upward trend in the 3 month rolling average for active cases and spikes corresponding with each campaign. More detail can be seen on our health dashboard. The dispensaries have implemented protocols for testing the entire family of TB patients and ensuring that they take their medication. The dispensaries have also implemented the WHO medical protocols for diagnosing and handling cases of drug resistant TB. Thus far, we are not seeing this as an issue in our area.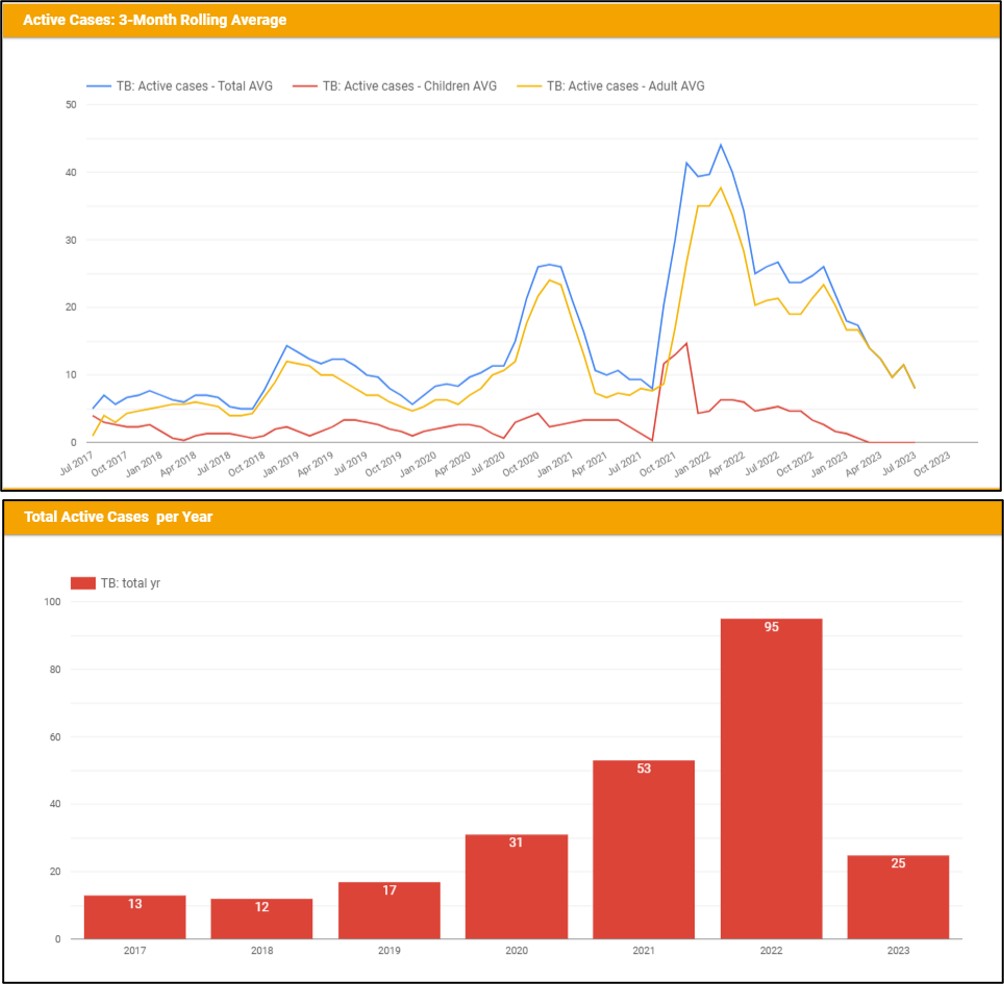 Here are the campaign results so far across all testing sites Karimu publicized and for Arri and Ayalagaya wards only.
Benefits:
Increase testing and treatment of symptomatic people

Reduce TB in the district
Cost:
Karimu: $7103

Government: Provided all TB testing kits and medical staff for testing