Karimu believes the villagers they work with understand their problems—and can recognize effective solutions—more accurately than any outsiders can.
The villagers engage fully in projects that Karimu helps fund as enthusiastic collaborators because they believe in these projects. Ideas for new projects come from the villagers themselves and are selected and prioritized jointly with the village councils and other local leaders. The villagers pay up to 10 percent of project costs and/or provide labor. For a construction project, for example, the villagers may supply bricks, clear the land, and dig the foundation. Every adult in the village does his/her part in the construction project, regardless of position or status: the mayor, officials, teachers, farmers, etc. Everyone is involved as equals.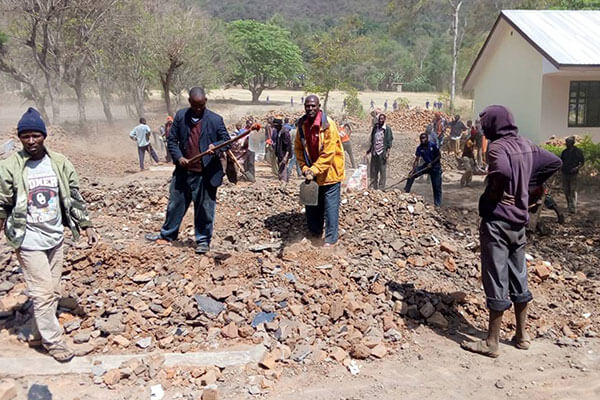 Karimu volunteers work side by side with the villagers: getting their hands dirty, building friendships, showing solidarity with the community. But the villagers assume responsibility for maintaining completed projects. By creating a self-sustaining community, Karimu avoids long-term reliance on its presence and help.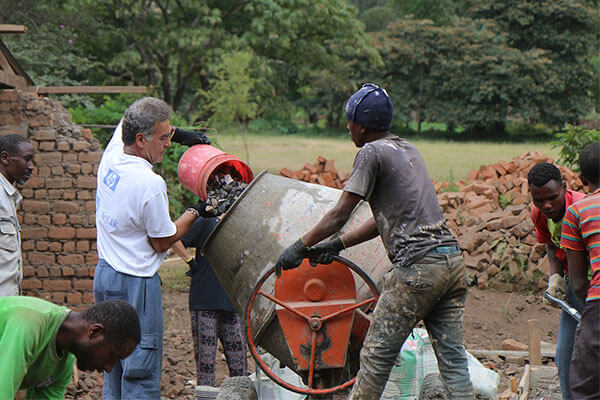 Through its commitment to partnership, Karimu has shown that sustainable solutions to the problems associated with poverty can be achieved by engaging with and empowering these subsistence-farming communities. Karimu has shown that the best results are achieved by listening to the poor, obtaining their buy-in, rather than by instructing them. A good example of our collaborative engagement model is the decision that Karimu does not execute projects in places where parents do not provide food for the school to feed their children. This required a behavioral change, but all villagers agreed with this requirement and support it.
The talk "Towards Effective Development Work" by Marianne Kent-Stoll and Nelson Mattos given in Zurich on July 6th, 2017 as part of the Google Tech Talks series details Karimu's Approach