Status:
Completed
Completed On:
Jun 2022
Start Date:
Sep 2021
Cost:
$117,956.22
Build a new dining hall and expand the kitchen
Part of the new high school requirement
As described in prior projects, opening the first high school in Ayalagaya ward requires substantial construction being done in phases over several years. In 2020/21 we built hostels to accommodate high school students, remodeled 11 existing classrooms and built 3 additional ones, built teachers' bathrooms, installed electricity in the teachers' houses, installed a centralized power house, and created a new sanitation system. In 2021/22 we will build physics and biology labs and a dining hall. In 2022/23 we will complete the high school construction projects with construction of a computer lab, remodeling of another 4 existing classrooms, and construction of a few additional ones.
This project satisfies the requirement that all high schools must have a dining hall. High school students live and take their meals on campus. The hostels will accommodate 256 students. In addition, the kitchen and dining hall must accommodate both high school (we estimate ~260) and secondary students, ~720, as the high school and secondary school share the same campus. The dining hall can also serve school or community special occasions requiring large indoor assemblies.
The dining hall specifications will accommodate 800 people concurrently. Additionally, the existing kitchen is being updated and expanded to provide new stoves and gain secure storage space for food supplies. The kitchen will be connected to the dining hall through a large, covered serving area.
The dining hall was completed in June, just in time for student arrival.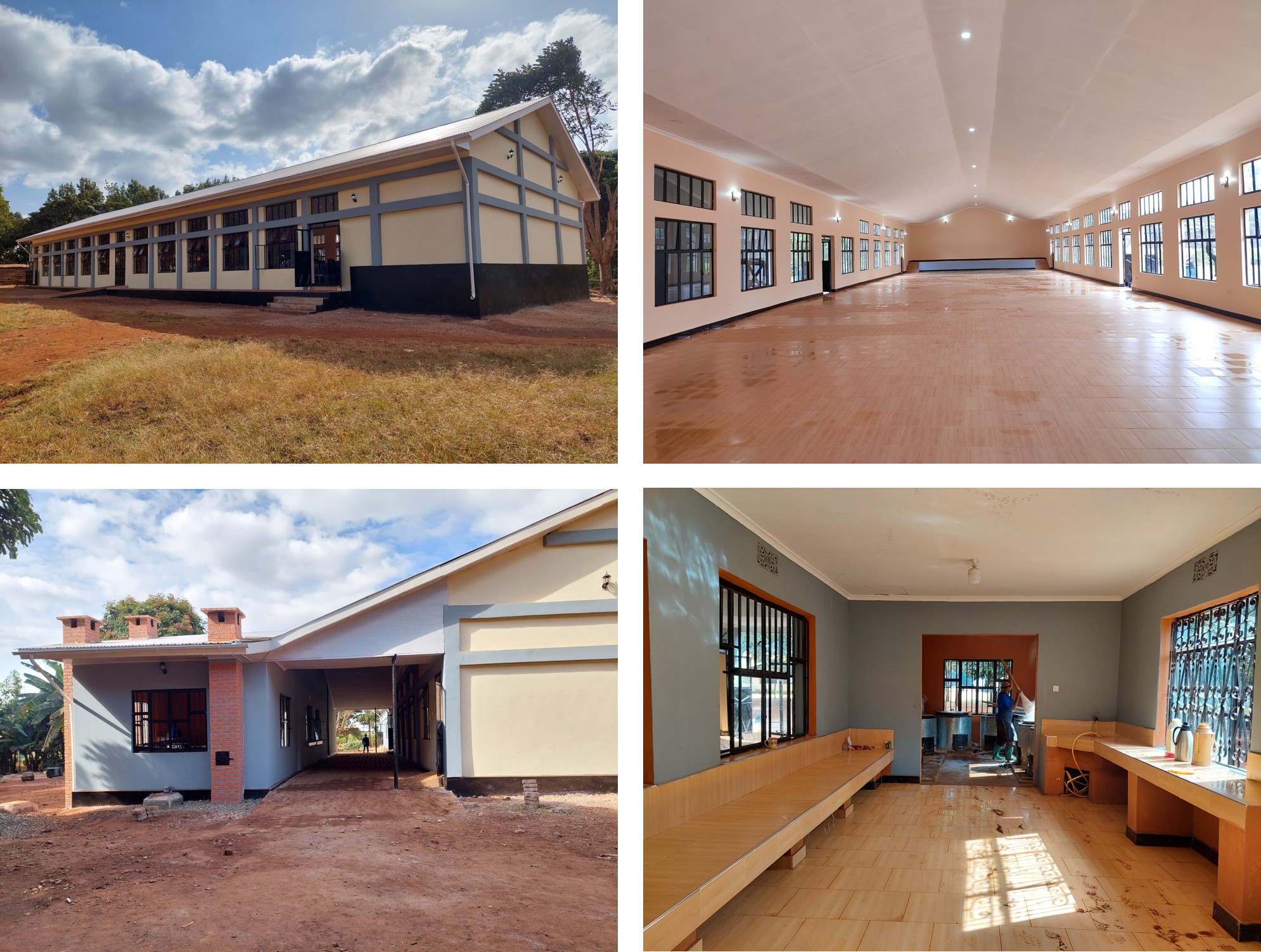 Finally, the dining hall is in use for Ayalagaya Secondary and High Schools.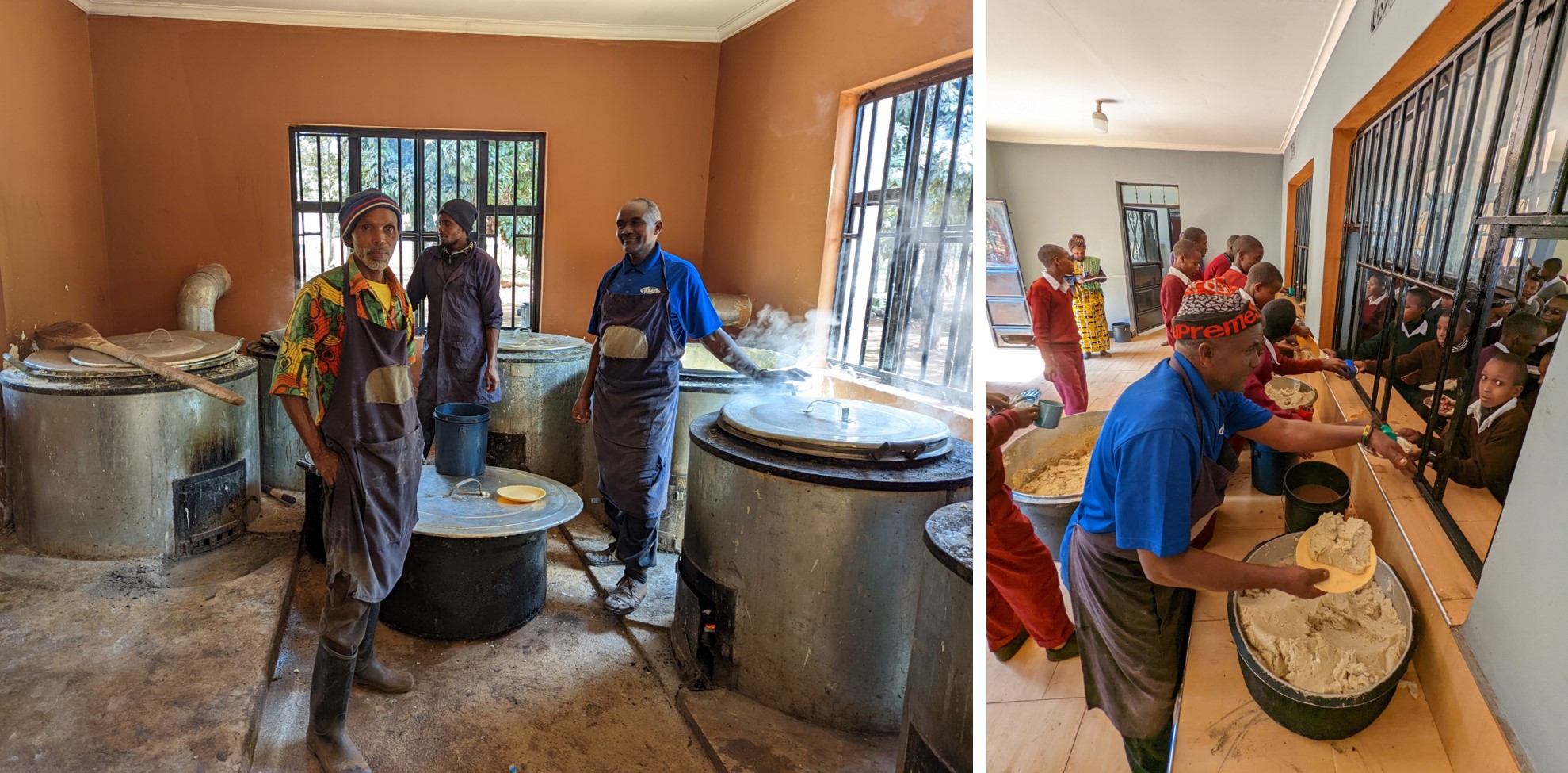 The dining hall serves both the school and the larger community. Karimu has already held community meetings there including free movie nights for the community!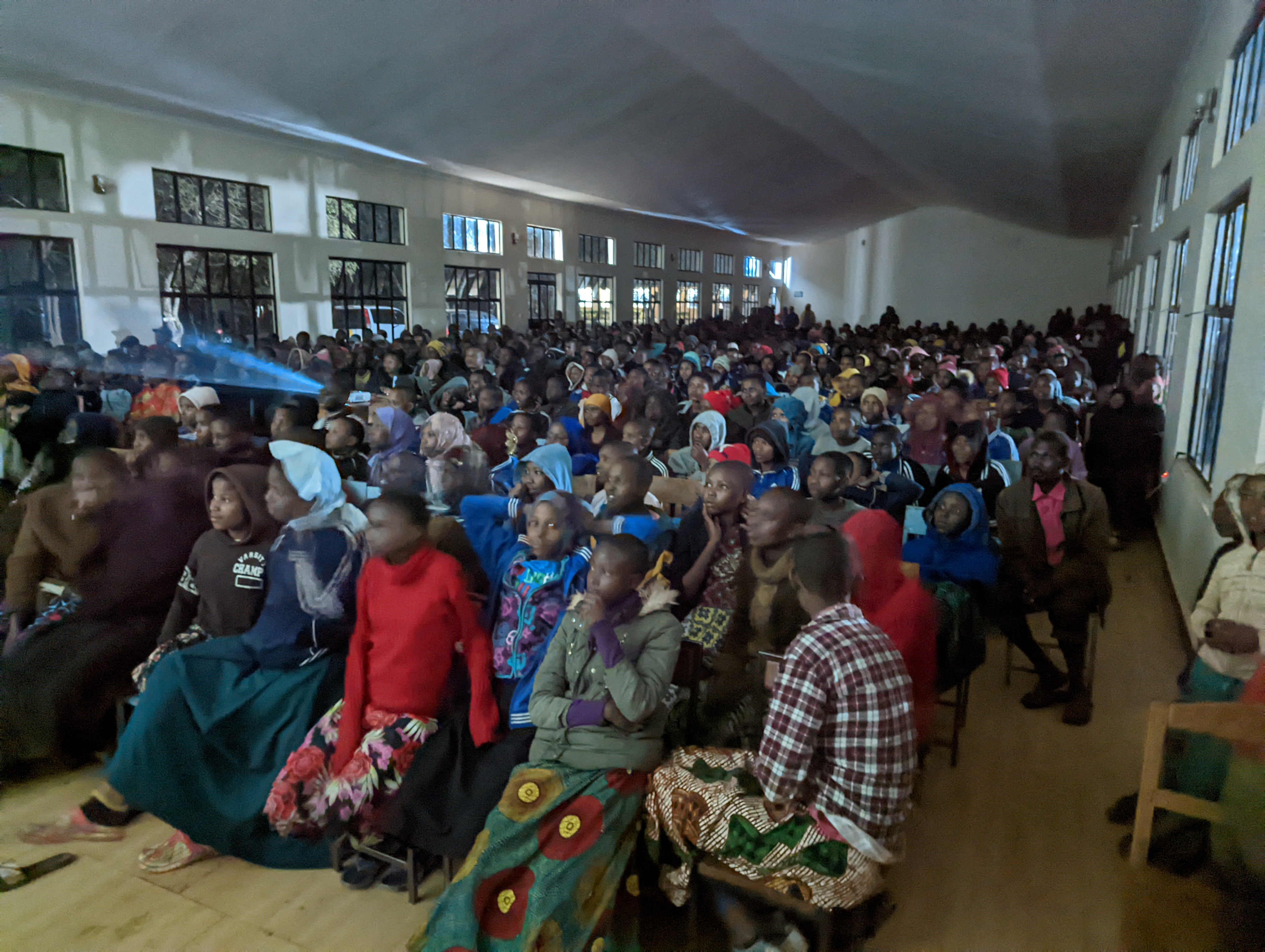 Benefits:
Expanded educational opportunities for Ayalagaya students
Increased food preparation capacity
Estimated Cost:
Karimu: $115,898.35
Community: $2,057.87