Status:
Ongoing
Start Date:
Jul 2017
Cost:
$21196
Technology Learning Center
In July of 2017, Karimu created a technology learning center to provide continuous development in technology for the 100 teachers in the Ayalagaya Ward's six schools. Because access to computers is severely limited in rural Africa, teachers have few opportunities to learn the relevant skills and pass these on to students. More and more, teachers are required to submit information and paperwork to the government and other agencies via computer. In addition, traditional libraries are all but unheard of in rural Africa. Through the acquisition of computer skills, teachers are better able to fulfill their responsibilities, gain confidence in their use of technology and increase access to quality teaching resources and materials.
The project started with an informal effort by 2017 Karimu volunteers:
Donation of four laptops

Donations of modems to each teacher

Installation of solar panels in Ayalagaya Secondary School to supply electricity

Volunteer-taught computer classes covering Internet, Google search, Gmail, Microsoft Word and Excel, and Facebook

Creation of a Facebook group to help with IT education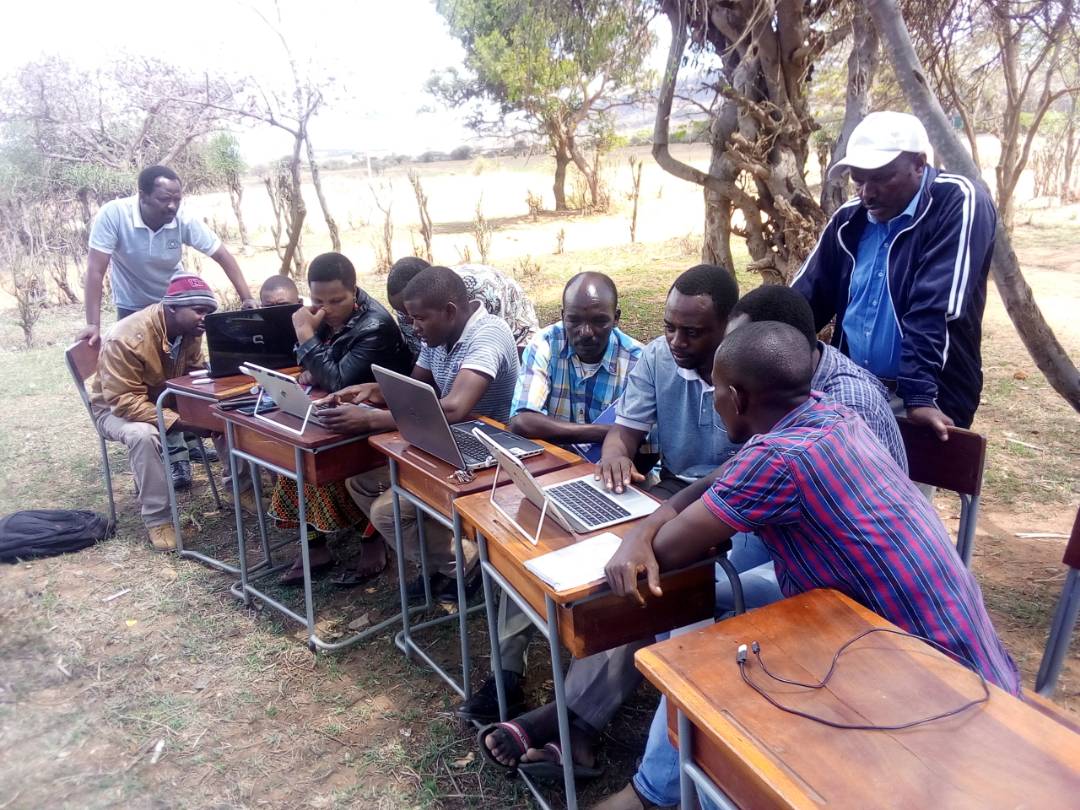 The interest was so significant that we formalized and expanded the program. The program is taught to one school at a time. The goal is to have 80% or more of the teachers enroll in the training. Upon successful completion, the school is rewarded with a computer, a printer, and electricity (if needed).
The initial curriculum was developed and delivered via video conference by Katéri Anowara, a Canadian teacher with extensive computer knowledge. She had been supported by the dedicated Karimu employees in Tanzania who spent their Sunday afternoons helping Katéri deliver the classes. In 2019, Katéri left Karimu and Cathy Novak, technology teacher/educator from California, rewrote the curriculum and redesigned the modules. The class expanded to include medical staff from the local clinics and dispensaries. John Qambesh, our education lead on the ground, took over the instruction of the classes with support from Cathy in 2020. In 2022, Cathy and John reevaluated the modules and the curriculum was redesigned to better meet the needs of teachers. John now teaches the program independently and has trained assistants to help in the classes. In October 2022, a "Train the Trainers" program began and beginning January 2023, two classes will run in parallel utilizing the new trainers. The current course on computer basics is given in 8 classes of 3 hours each which are divided into 3 modules:
Module 1: Introduction to computers and how the internet works

Module 2: Google Docs

Module 3: Google Sheets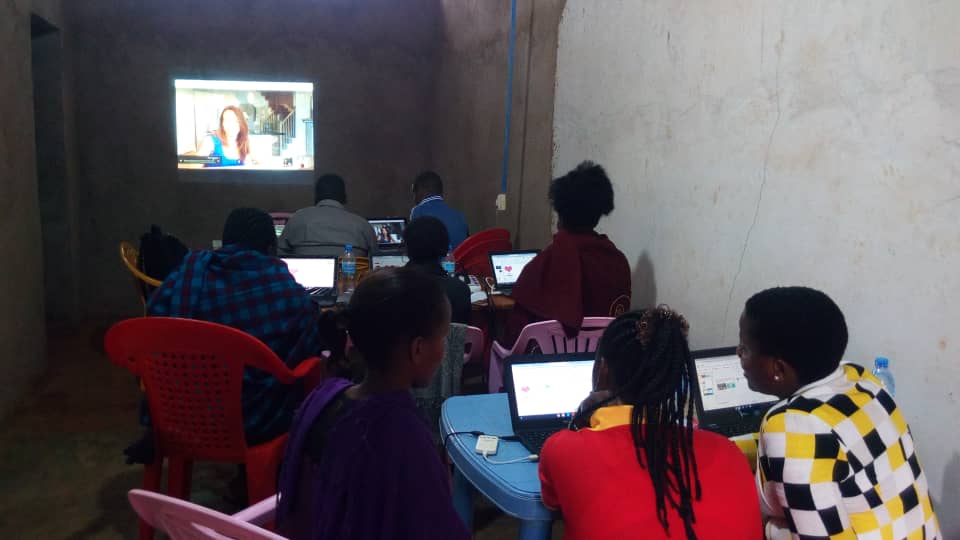 At the end of each of the three modules, there is a review and an exam. In order to move to the next module, a student must pass the module test. A Karimu BCC certification is awarded with the successful completion of the course.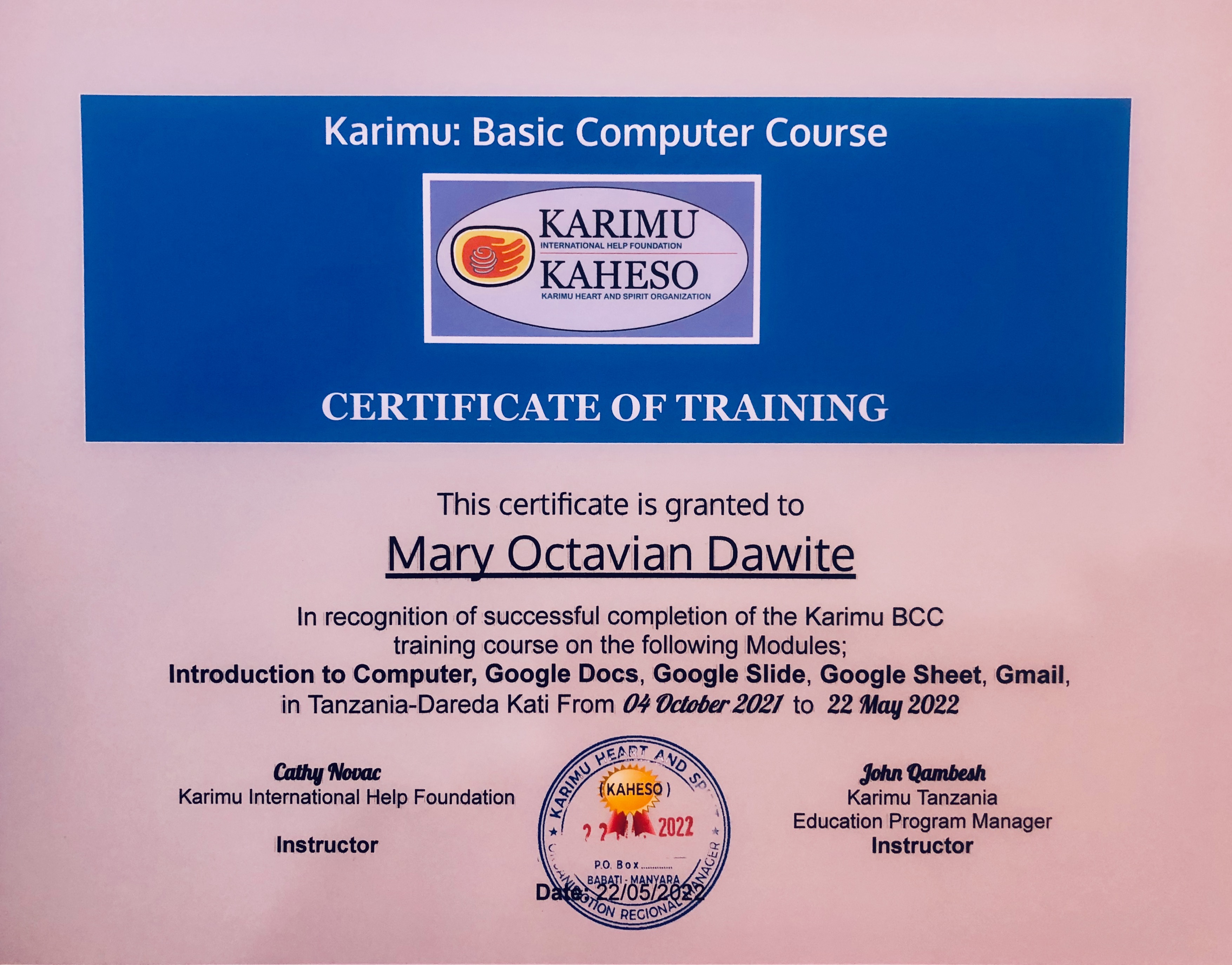 Following successful completion of the computer skills curriculum the teachers' school is eligible to receive a computer and a printer if all of the following criteria are satisfied:
80% of the teachers who do not know how to use a computer very well enroll in the training

90% for the enrolled teachers maintain an attendance rate of at least 90%

90% of the teachers enrolled graduate successfully

The school and the School Committee commits to provide funds for supplies for computer, printer, and copies (ink, paper, etc.) and for maintenance/repair to be completed within one month.
In 2019 all teachers from Haysam Primary School completed the Basic Computer Training and passed the training with performances scoring higher than 90%. A computer and a printer were installed at the teachers' office of Haysam Primary School. The teachers have been using the printer to print or copy exams and the computer to support their own studies as part of the teachers scholarship program.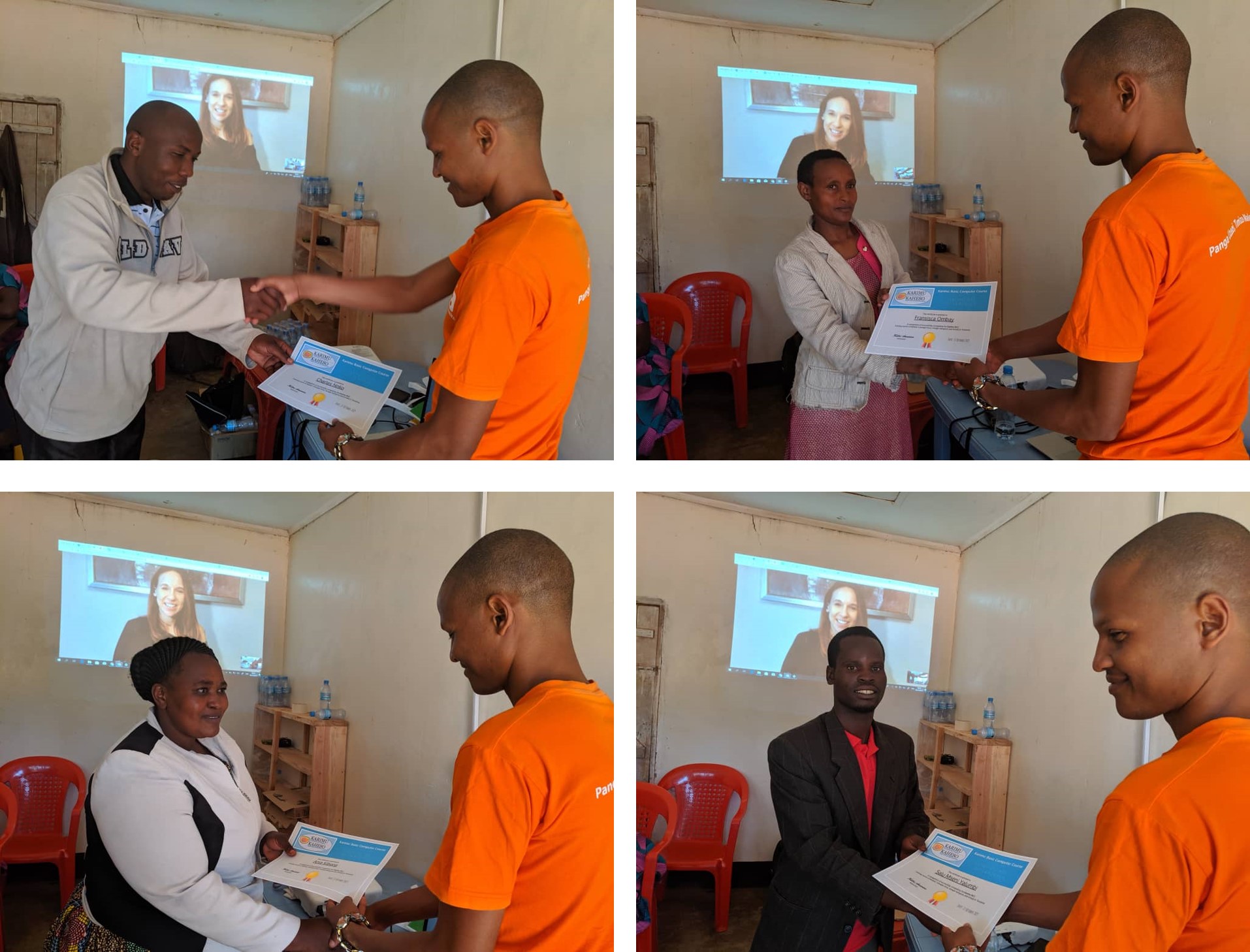 In 2020, after successful completion of the 6-month course, six teachers from Bacho Primary School and five members of the Dareda Kati Clinic medical staff were awarded with a Karimu BCC certificate.The program was expanded to the medical staff to prepare them to use IT system that is planned for tracking and reporting. Bacho Primary School received solar panels to provide electricity to the school with their new computer and printer. The head of Bacho Primary School wrote to Karimu "On behalf of the Bacho community, teachers, and students, we sincerely appreciate the gifts of the solar energy system and IT devices. They will enhance academic performance, help with keeping the school database, and simplify other administrative activities. Many thanks to the donors for their kindness, sympathy, and love towards Bacho society. God bless you all."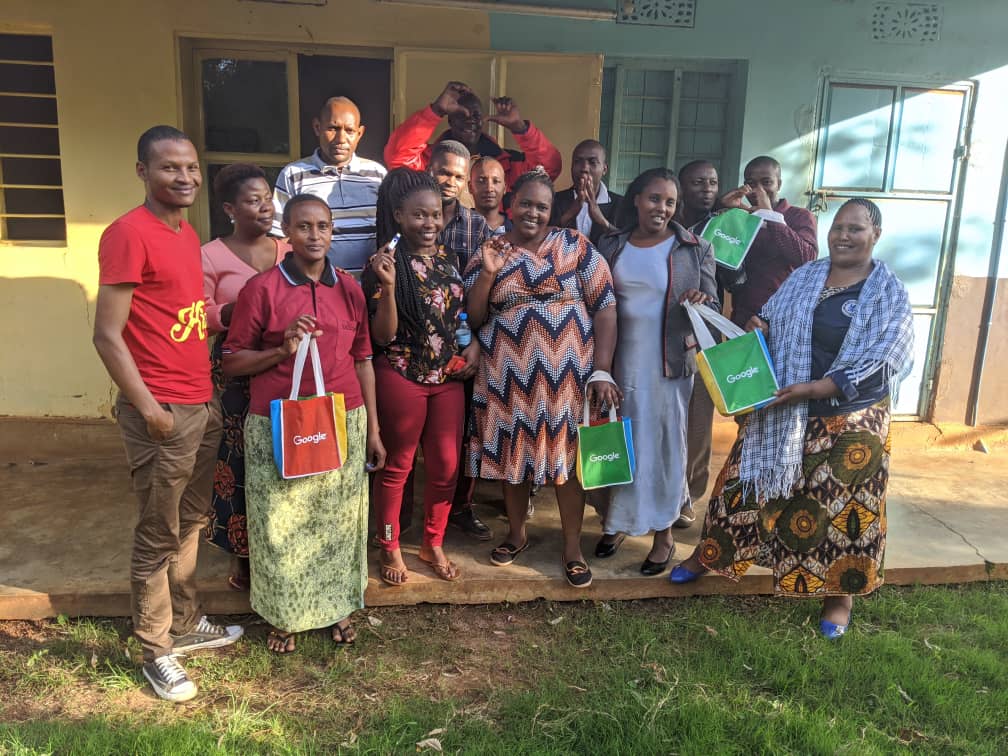 The next class ran from Oct 2020 - Jun 2021 and included Gajal primary school teachers and Gajal dispensary staff. This class was taught by a local Karimu employee with guidance, curriculum and materials provided by an American educator/ technology instructor who is also a Karimu volunteer.
Another class began Oct 2021 and ran through March 2022. It included teachers from Dareda Kati primary and Ufani primary and was taught solely by our Karimu staff. Teachers will receive their certificates of completion in September 2022.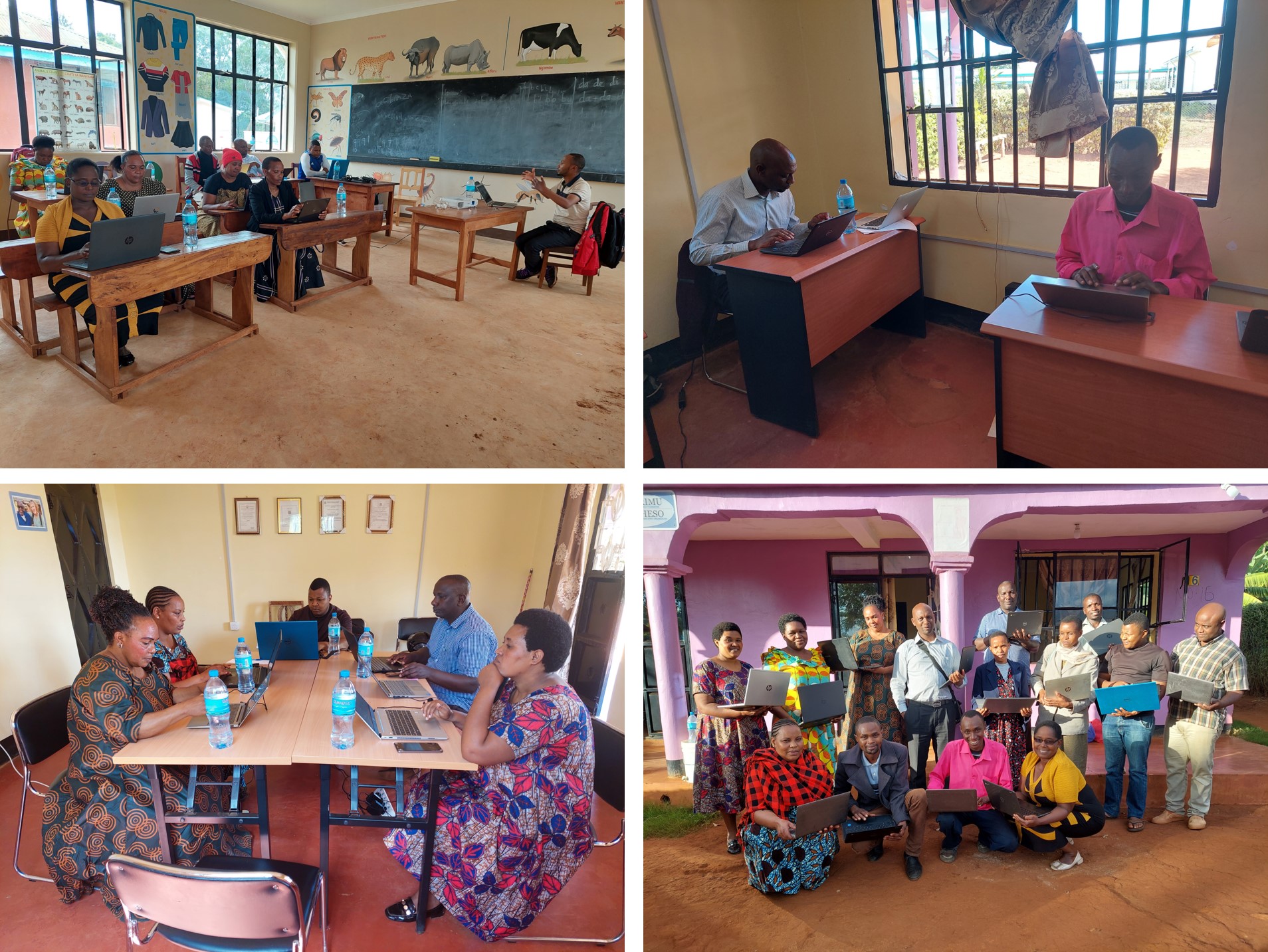 The final class of 2022 began in October and finished in December 2022. It included teachers from Dareda Kati and Arri Primary schools as well as future instructors of this class who were selected to be part of the "Train the Trainers" program. All teachers successfully completed the class.

By year end 2022, we completed a major milestone. All schools in Ayalagaya Ward have had the opportunity for technology training.
In the first half of 2023 Endasago Primary teachers took and completed the technology class and received a photocopy machine for the school.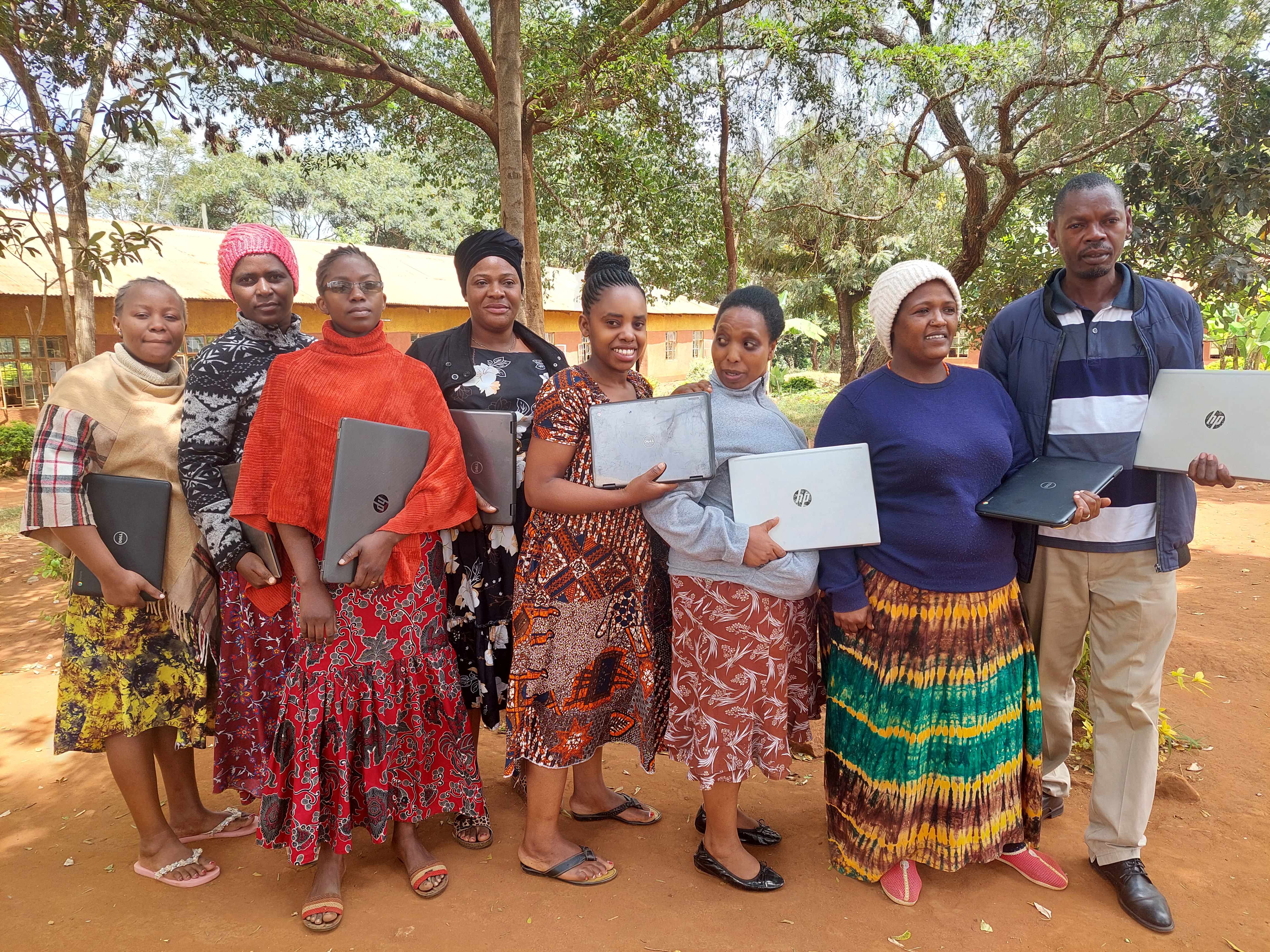 Benefits:
Increases access to advanced degree programs through distance learning.

Provides access to new tools and resources that support the use of current curriculum design and instructional strategies in classrooms.

Enables teachers to use technology to improve student learning.

Supports teachers in increasing efficiency of administrative tasks

Encourages collaboration among teachers both within and between schools.

Allows teachers to create, customize and copy preparatory exams at a reduced cost.
Cost: ~$2,500 per year approximately as follows
$1000 per school for equipment (laptops, printer, cables, modems, etc.)

$870 for the operational costs and miscellaneous items

$200 miscellaneous items (printing, copies, etc.)
Learn more about the Karimu Education Program.