Status:
Completed
Completed On:
Feb 2021
Start Date:
Aug 2020
Cost:
$58,376.00
Reconstruction of Dareda Kati Primary School - Phase 1
Heavy rains and wind come through the open windows.
Karimu firmly believes that education is not only foundational to individual development, but also helps families and communities achieve greater and lasting prosperity. Students and teachers need a safe, focused, and positive learning environment.
Dareda Kati Primary School has the highest number of primary students in Ayalayaga Ward. Unfortunately most classrooms are in bad condition. Water seeping through the roof, dirt floors, windows without glass, dark classrooms, wobbly desks, and faded blackboards are some of the obstacles to learning. Karimu will reconstruct and expand the school to create a clean and healthy environment for its 1070 students. There are currently only 10 usable classrooms, all in bad condition. They need at least 24 classrooms.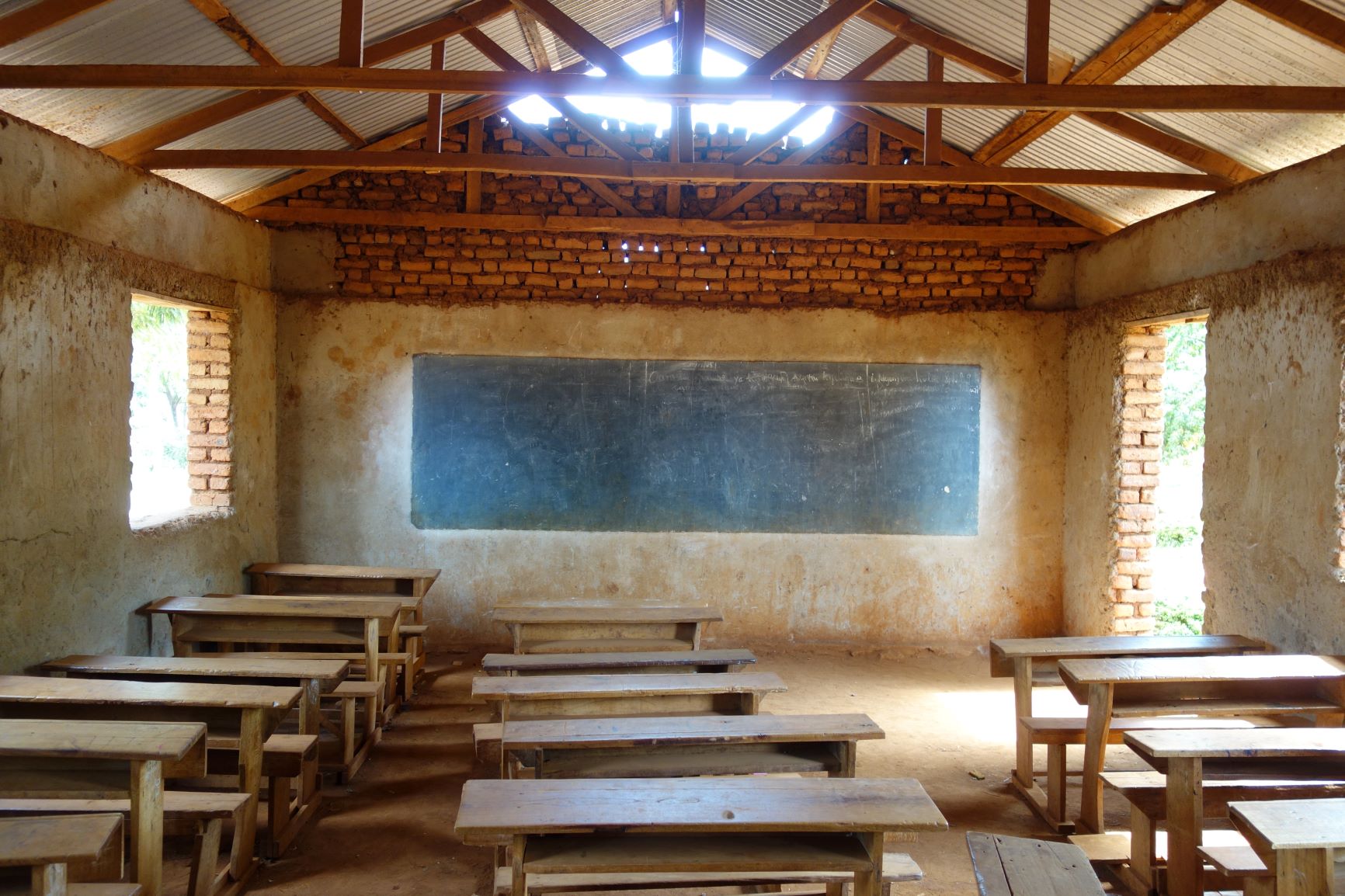 The new classrooms have large windows with glass to prevent rain and cold wind from coming in. A teachers' office is located in each of the buildings, so that teachers also have a place to meet with one another or with students, prepare for their classes, and grade homework.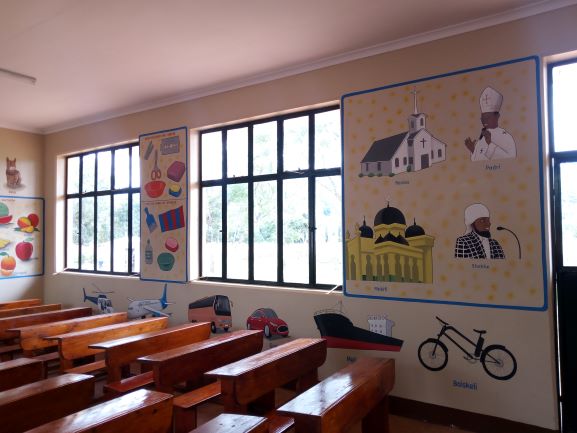 Since the Dareda Kati Primary School is the largest of all primary schools in Ayalagaya, the project will be executed in multiple phases. Below you can see the master plan for the Dareda Kati Primary School.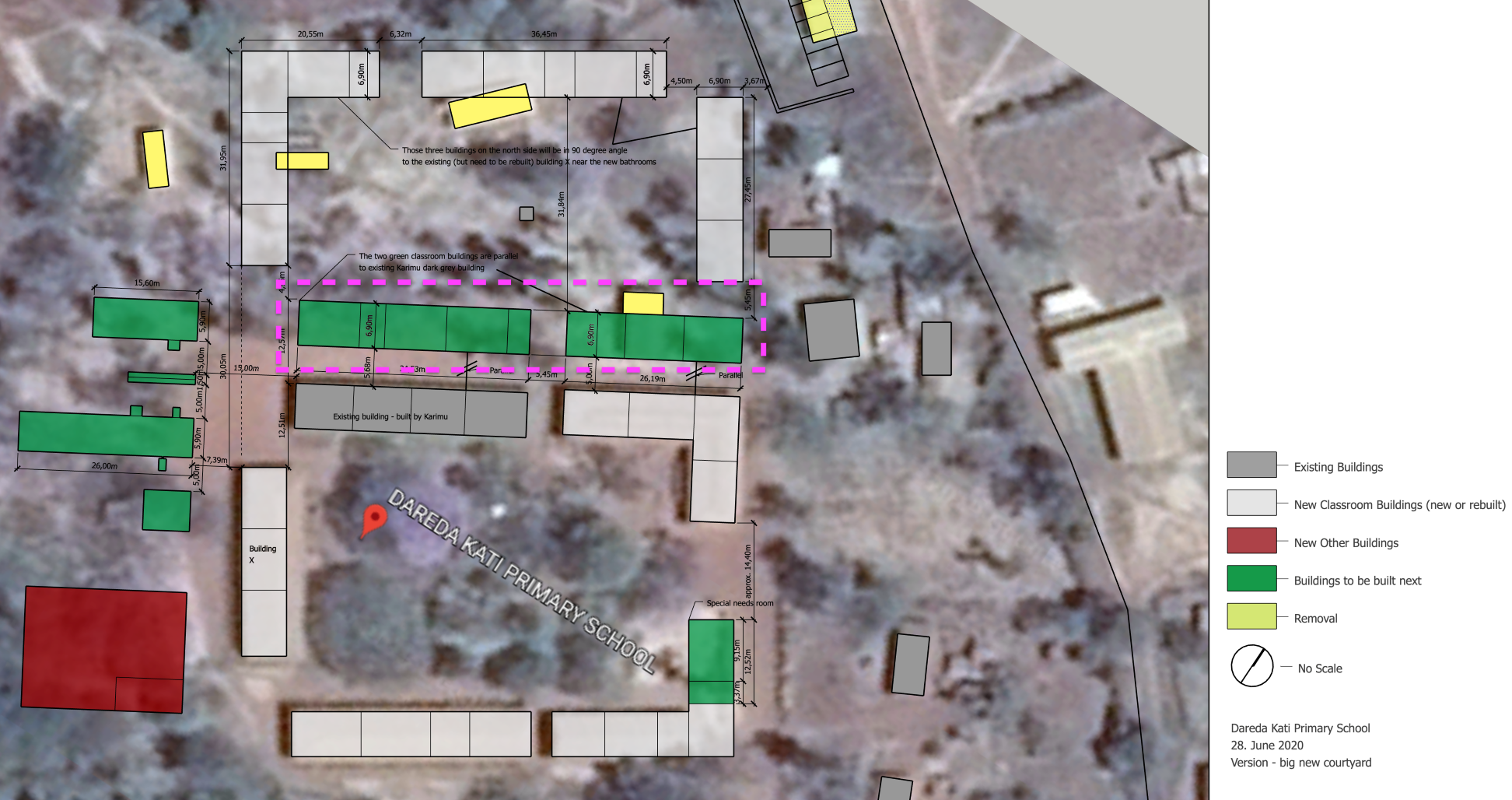 Phase one of the project encompasses the construction of 6 classrooms and 2 offices.
Each building will have
Brick and concrete walls

Concrete flooring

Large glass paned windows that can be opened and closed

Doors that can be locked

Roofing

Blackboards in each classroom
After constructing the first block of classrooms, the old buildings will be demolished and the students will start learning in the new environment.
Building new facilities are only part of Karimu's plan to improve the educational level of the community. Every child is receiving a meal at Dareda Kati Primary School, the ratio of students per book was reduced to 2:1, students and staff have access to flush toilets with water for cleaning and handwashing , and teachers have access to Karimu scholarships to enrich their learning. Taken together we hope to support the children to achieve their full potential.
Cost: $58,376.00
The community will contribute with USD 6390. They will also bring the stones for the foundation, lay the foundation, build the bricks and roof.
Expected benefits:
Better learning environment

Higher attendance rates

Improved academic performance in the national exams

Increase in primary school enrollment

Increase in secondary school enrollment
Learn more about Karimu Education Program .