Status:
Ongoing
Start Date:
Jun 2017
Cost:
$500/year
Donation of Clothes for the Poorest Children
Every year, Karimu provides clothing to the poorest children in the villages.
The division of donated clothes is self organized by the villagers and they use the following priorities:
Children with disabilities

Orphans

Children with other vulnerabilities

Children in foster families

Children in elderly families

Children in HIV groups
In 2017, 429 pieces of clothes, 282 pairs of sandals and flip flops, 76 jackets and 19 pieces of new clothes were donated to the primary schools. Dudie Primary School received 14 pairs of pants and long sleeves t-shirts for the disabled kids.
In 2018, the villages of Haysam, Dareda Kati and Gajal received 312 pieces of clothes and 211 pairs of sandals and flip flops.
In 2019 over 500 pairs of shoes and 500 articles of clothing were donated for the poorest children.
Benefits:
helps meet a basic physiological need i.e clothing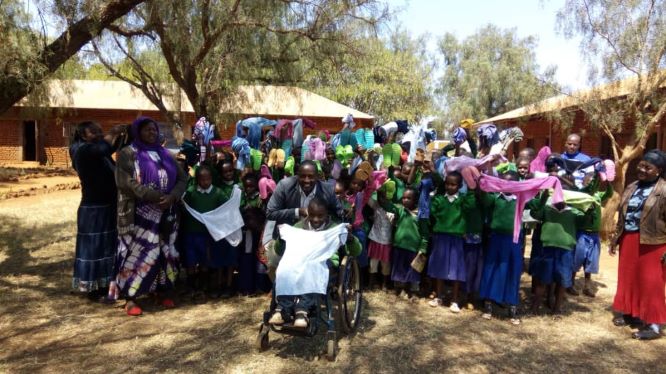 Learn more about Karimu Education Program .